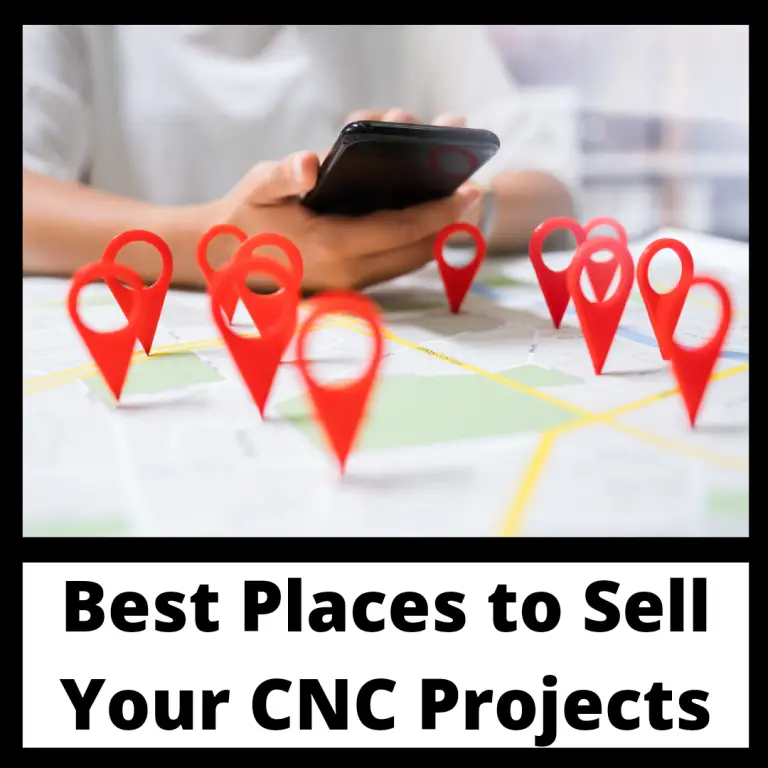 Who doesn't like to earn a little extra dough?
Whether you have a CNC router, laser engraver or plasma cutter, selling your projects locally or online can bring in a pretty penny.
But where is the best place to sell those cool creations?
We picked the best spots to set up shop and turn a tidy profit with tips to help you make the most of each marketplace.
Fire up the CNC, it's time to make some money!
You can sell your products both locally and on the internet. Billions of people buy and sell goods online thanks to the widespread internet access. Here are some of the places you should explore:
Facebook Marketplace is one of the best and easiest ways to market your CNC projects to a local audience for free.
Through the marketplace, people can browse through your product portfolio and message or call you with offers. Getting started is super easy, especially if you're already a Facebook user. You can use your personal account or create one for your business.
All you need are a couple nice pictures of your CNC projects, a thorough description of the products, their conditions (new), price, and where willing buyers can pick them from.
The pictures are very important because they are what will help get people to share and tag others on your listing. Spend a little time getting good pictures.
Locally, it is best to meet buyers face to face and cash is always best. You can sell and ship products through Facebook Marketplace, but Facebook charges a 5% fee.
Tip: Be careful accepting some forms of payment such as PayPal or Venmo. People have been known to dispute transactions leaving sellers without their payment or their product.
Craigslist has been around since 1995 and is still one of the most popular online marketplaces to sell all sorts of items. This makes it a great place to sell your CNC projects and best of all there is not cost for selling.
It has taken a hit in popularity since the introduction of Facebook Marketplace, but plenty of buyers and sellers still use the site.
Creating a Craigslist ad is so simple that you don't even need a Craigslist account.
How to list your CNC projects on Craigslist
Go to the Craigslist website and set it to your current city or area
Click on the 'Create a Posting' link
Answer 'what type of posting is this'. In your case select ' for sale by owner'
Select your item category. For you that would be 'furniture by owner' or 'arts & craft'
Write a clear and precise product description. Add price. Provide your contact information. Add mode of payment. Always prefer cash transactions. Meeting your customers face to face is safer.
Upload photos of your project and publish your ad.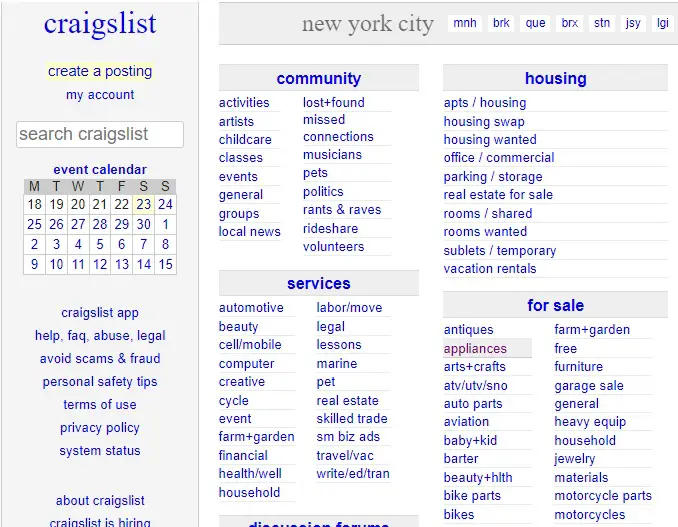 Once posted you will simply need to monitor your email for interested buyers.
Craigslist is a great zero fee option for selling CNC products online locally.
Craft fairs or craft shows are local craft events organized for artists to showcase and sell their products. Craft fairs are a superb way to show off your brand to the locals and hopefully make some sales while you're at it.
CNC products can get a lot of attention at craft fairs because often there isn't much competition. Many of the other vendors at the show will be focused on things such as jewelry, knitting and painting.
Get your products to stand out and put yourself out there and you can make sales even after the fair is over. Craft shows allow you to bring your CNC projects to the masses, network with peers, and acquire a new set of skills and techniques.
Most craft fairs and shows will charge a fee to display your wares. They can range from $10 to hundreds of dollars, it varies a lot by event. Bigger venues with more traffic are going to be more costly to attend but they also have the potential for much larger sales.
Some tips for selling at craft fairs:
Make sure that you're adequately prepared before the show
Be friendly with your potential customers. Friendly conversation is a great way to generate sales.
Showcase your best work so more people come visit your booth or table.
Pricing your products correctly can be tricky, but don't undercut yourself. Make sure you are turning a profit and account for your time as well.
Keep track of what sells. Keeping good records will help you plan for future events.
Hand out your business cards to increase your brand awareness.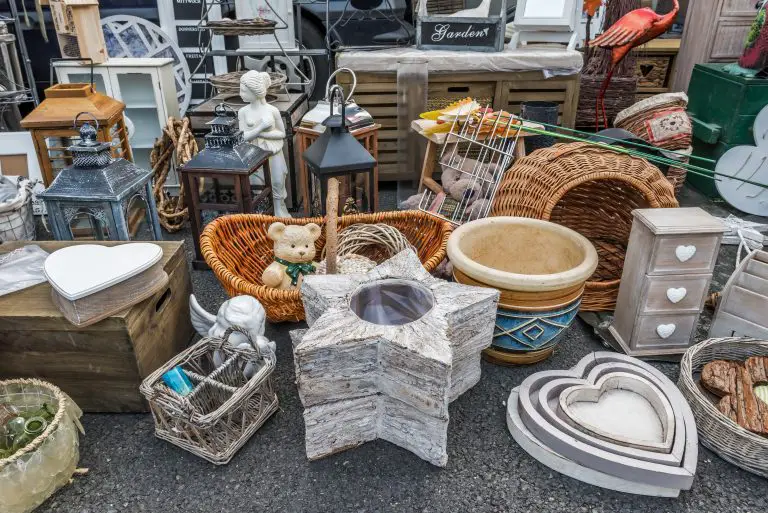 Flea market are an outdoor street market where organizers rent spaces to vendors to sell their products. Some events will be indoors, but most flea markets are done outside in the warmer months.
Vendors commonly sell secondhand or used products at flea markets, but this doesn't mean your unique brand-new CNC creations can't be sold. You can make a pretty penny selling your CNC projects at flea markets the same way you would at craft shows.
Flea markets tend to have lower space rental fees which can increase your overall profits.
Many flea markets are temporary and open mainly in the summer late spring to early fall depending on your local climate. Some of the larger markets will be open year-round.
Renting a space in a flea markets will vary in cost much like craft fairs but can be anywhere between $10 to a couple hundred.
Tip: Check local newspapers and Facebook groups to find nearby markets to sell your wares and don't be afraid to ask your friends and family if they have visited any that were particularly busy.
Craft stores can be an interesting and extremely profitable proposition if done right.
The first step is finding a good craft store. A quick Google of "craft stores near me" may do the trick. Another good way to find the best craft stores to sell your projects is by talking to other sellers at events. This is only one of the reasons why networking with other makers is helpful.
Not all craft stores are created equal. They vary in the type and amount of fees they charge as well as their rules. Some may be strict on keeping your product stocked and others might not allow you to setup shop if someone else is already selling similar products there.
All this means you need to put some boots on the ground and get out there and check some local shops out. The best ones are close to you for easy stocking or not far from your normal commute.
Don't be afraid to ask shop owners for suggestions to increase your sales. They see firsthand what people want and it will be best to stay on their good side after all.
Our best tip is to try out multiple craft stores over time and find out which ones work best for you and your product. Different locales will have varying tastes that may or may not cater to your specific product. Find your target market.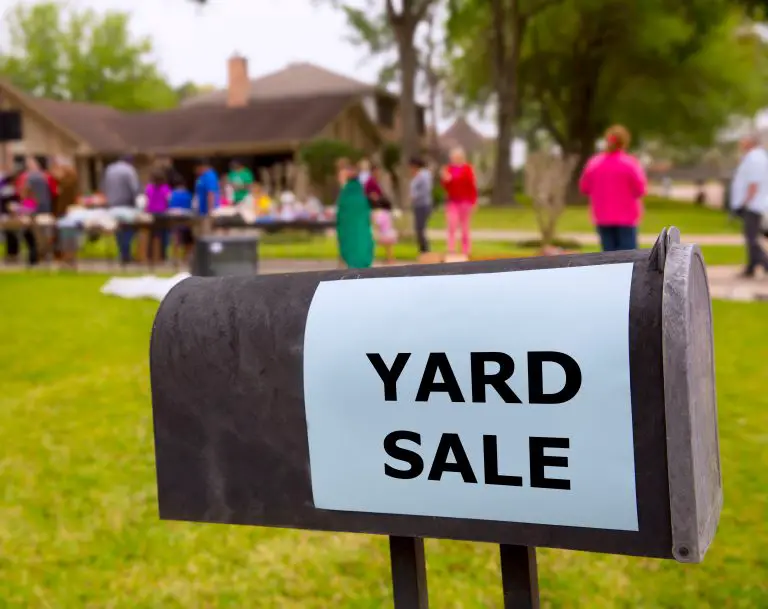 Think of it like a pop-up craft store and a good excuse to get rid of some stuff you don't need at the same time. A good old fashion garage sale can be an excellent opportunity to kick start your side hustle.
Even better if you are near an area that gets a decent amount of traffic. If possible put up signs to advertise that are easy to read at a distance. Some towns or cities even hold town wide yard sales which brings even more traffic and potential customers in.
Make sure you price everything ahead of time and expect people to negotiate. Seriously, people can be brutal. I once saw an old lady offer a dime for a $10 item. And it sold! Don't be afraid to stand firm on your prices as they won't be normal yard sale fare but giving in a little is likely to improve your overall sales numbers.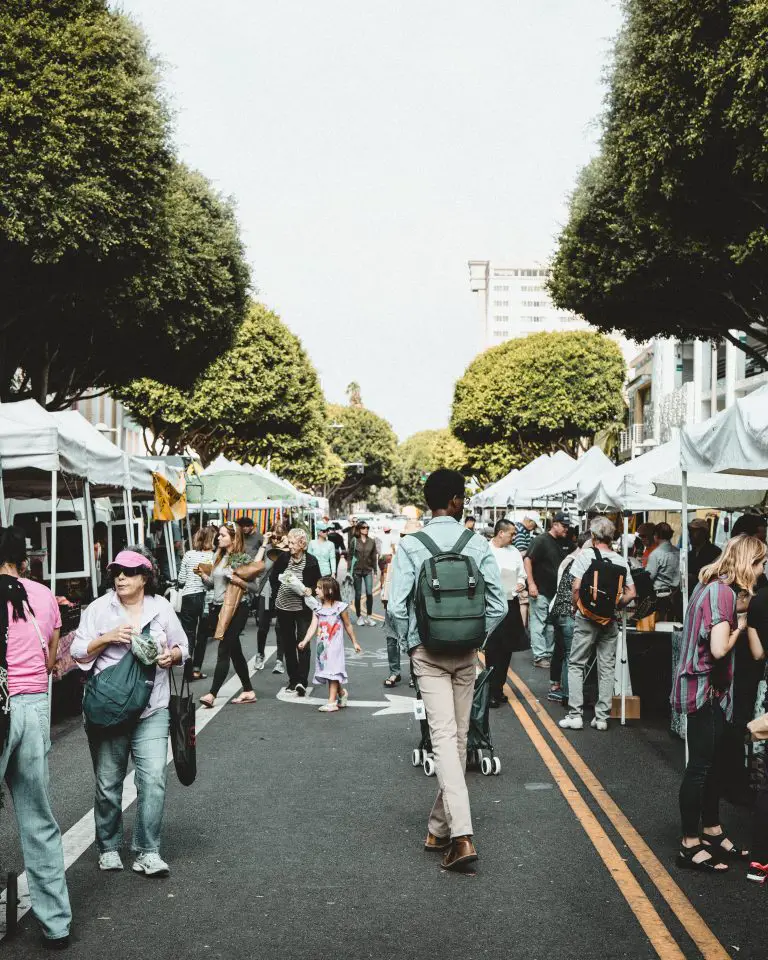 Local festivals, fairs, and events offer valuable opportunities to sell your CNC projects. Often people are in a happy mood and ready to buy more than they usually would.
What might seem like a small town event can be huge for the local community and bring out a large portion of the population. More eyes on your products means more potential customers.
Fees to set up shop at these types of events tends to be low so take advantage and make a killing even if the event is only once per year.
Some sample events to look for that usually have vendor spots available:
State, county and local fairs
Holiday events such as Halloween and 4th of July
Farmers markets
Chili cook offs
Food truck festivals
Music festivals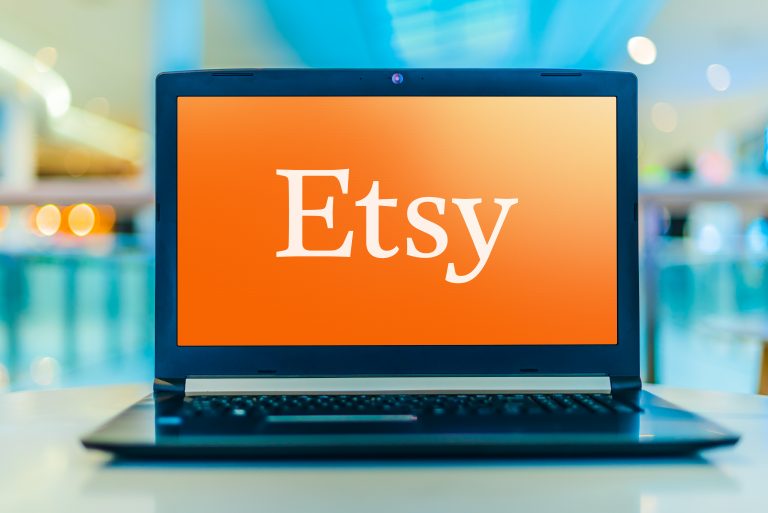 Etsy is a popular global marketplace for artisans with nearly 82 million monthly active users. The platform is dedicated to sellers and buyers of "handmade, vintage, custom, and unique" products.
This platform is crawling with buyers who are willing to splurge on unique items on sale. Don't expect cookie cutter type products to do well here.
Your best bet to gain customers on Etsy is to highly customize your art to make sure nothing like it exists on the platform or any other place. When done correctly, sellers can often get top dollar for their products.
The best products on Etsy are unique. Etsy is a great market to sell products that cater to a specific audience. Custom board game tiles, 3d topographic maps of specific locales and personalized products of all kinds are just some examples of the types of things sold on Etsy.
Having the right product to list might not be simple but creating an Etsy account is super easy:
On the Etsy, landing page click the 'Sell on Etsy' link
Edit your shop's settings including language, location, and your preferred currency among other customizations
Add a creative name that communicates your brand to potential buyers
List your products with titles, descriptions, photos, prices and how much inventory you have
Add shipping information for your products. Include the shipping fee, where the product is being shipped from, the time it will take to process the order and the weight of the product, and size.
Add a payment method. Most electronic payment methods including PayPal are accepted on Etsy. Select your preferred payment method.
Etsy charges a transaction fee of 6.5% for every product sold on its platform.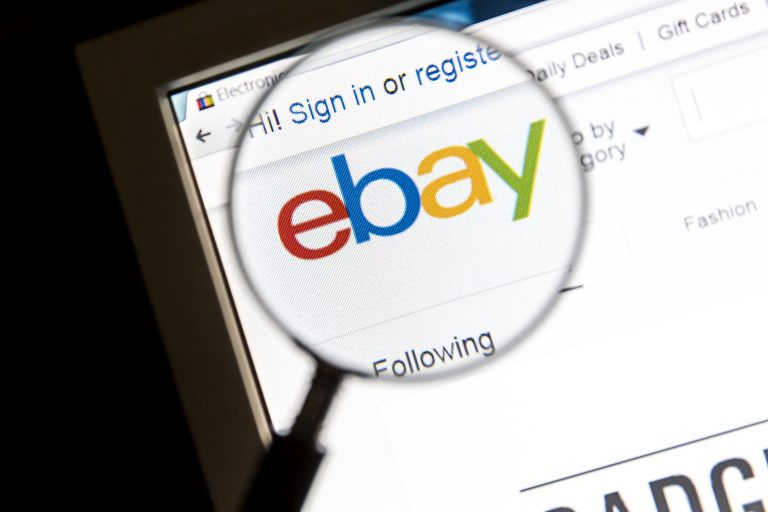 EBay is huge player in the ecommerce industry. Recent statistics show that EBay is used by nearly 35% of all active US mobile users. That's a huge group of potential buyers.
EBay also has the potential to open your side hustle up to a global market giving you limitless possibilities.
You can list your item for sale as either a standard bidding auction or for a buy it now price. Buy it now prices tend to work best if you will be consistently offering the same products.
One of the best things about using EBay is how easy it is to set up a listing. Typical EBay listings requires a photo, product description, price, payment method, and shipping information.
EBay does a great job of integrating shipping and keeping the overall shipping cost low which helps drive more sales.
EBay takes a percentage of nearly every sale, ranging from 1.5% and 15%.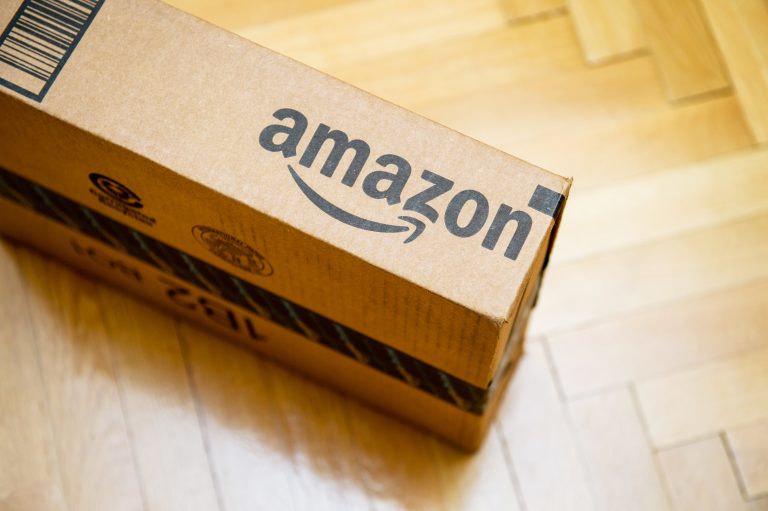 Everyone knows Amazon. Over 197 million people around the world visit Amazon.com every month, making it by far, the most popular ecommerce site worldwide.
You can monetize most of your CNC project ideas on Amazon under their different categories and go about creating unique products for the worldwide market.
Furniture, arts & craft, ornaments, customized signs, and personalized nameplates, among others, can sell pretty quickly on Amazon.
Setting up an Amazon listing is simple but you should take care to accurately list your products to make sure that customers get what is expected.
To create a listing you will need to:
Adding your product title
Uploading high-quality images
List any variations of your products i.e. color, measurements, material, et al
Create a detailed description of the item including a bulleted summary of the most important features
You may sell your products on your Amazon customer account or create a seller's account.
Amazon takes a cut of between 6% and 15% of every sale made on the platform. The percentage can go to as high as 45% for Amazon devices accessories.
While the platform is huge. You need to be ready for the potential demand. Because of this, it is best to make sure you have your business running smoothly before selling on Amazon.
Things to consider as a seller
Identifying where you can sell your CNC projects solves only a part of the puzzle. The other equally important part is getting the item ready for sale and shipping.  Even after finding the ideal outlet for your products, there are a couple of things you need to consider when selling. They include:
Project materials and supplies
CNC projects can be created on wood, plastic, light metals (aluminum, brass, and copper), and acrylics among others. You will want to create your projects on high quality materials, but make sure you don't overpay because buyers like a good bargain as well.
First impressions are important. Besides its main job of protecting your product from damage during shipment, the packaging is the first introduction the customer has to your brand.
Make it memorable. This can mean custom printed labels or laser engraved packaging but no matter which way you go try to stand out.
And toss a few business cards in the box. Happy customers are often willing to spread the word of your quality work. Make it easy for them.
Including a card or code that offers 5 or 10% off another purchase can also be a great way to keep the customers you already have coming back for more.
Shipping can be costly and makes selling your products a little more complicated. This is why it is a great idea to start locally and work your way up to online only marketplaces.
Pay close attention to the sizes and weights of your products because they can make big changes in your shipping cost which can end up hurting your bottom line.
What happens when a product is faulty when it reaches the buyer? Can you refund their money or send them a replacement quickly?
It is bound to happen eventually when you start your own business. Make sure you are prepared for it to happen and act quickly. Quality customer service can make or break the customers opinion of your brand.
Make sure you clearly list your warranty and return policies because you will be expected to follow them and customers take them into account when making purchasing decisions. 
That's plenty of ideas and tips about where to sell your projects, but what if you don't know what to build?
Then check out our guide to the Best CNC Projects That Really Sell to kickstart your imagination.