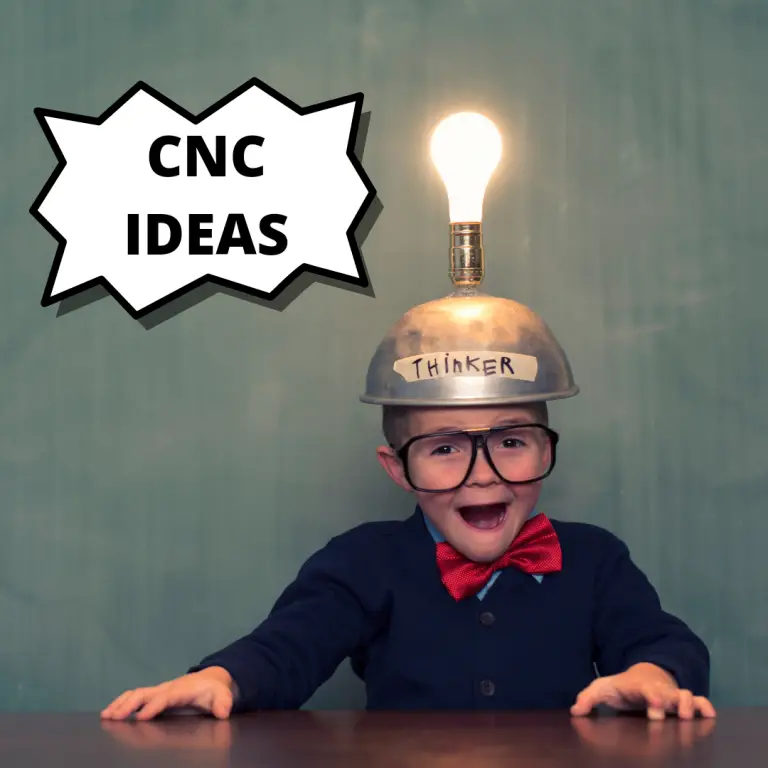 As CNC machines, including routers and laser engravers, become more affordable and practical to work with from home, the marketplace for CNC products is growing too.
Whether it's Facebook, Etsy, eBay, or even a local flea/crafters market, people love CNC-made products for their personalization and unique designs.
So, if you fancy yourself a good enough machinist to turn some wood (or other machinable materials) into home décor, knick-knacks, kitchenware, or more, we've assembled some ideas for you to turn your craft into cash. Heck, even if you're not looking to sell anything, this list may give you some good ideas for gifts or items to make for yourself.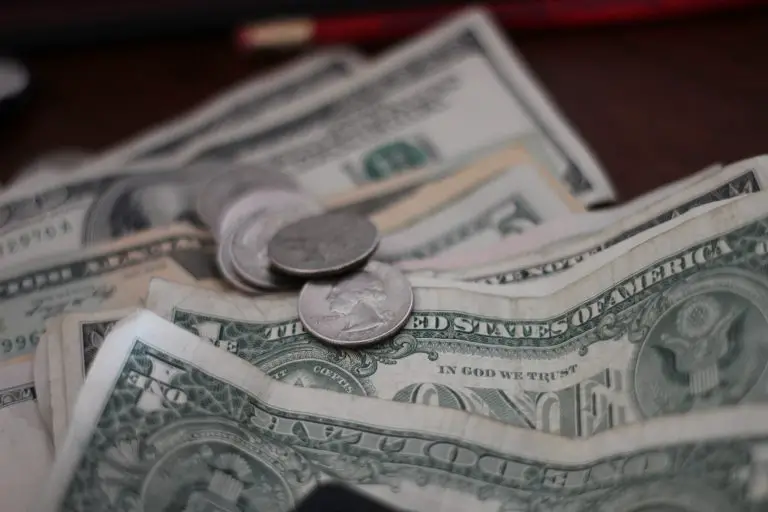 Who knows, if your products get hot enough or if you find the right niche, you may be able to pay for that next vacation or offset your monthly car payments. Or maybe you will make someone you care about very happy with a personalized, hand-crafted gift.
To make things easier, we have laid out some of the best projects to make that will bring in the bank and even included tips to make them easier to produce and or quicker to sell below. 
Everyone knows you can make signs with your CNC. 
And for a good reason, people like them and more importantly, people like to buy them.
Unleash your creativity with custom-made CNC wall signs. These signs will generally be done on wood and can hang from a wall or door or be drilled into something stable. 
You can make them seasonal, use sports teams or logos, or carve just about anything you can think of. Just please don't use your machine for one of those "Live. Laugh. Love." signs.         
In terms of difficulty, signs are relatively easy to make. Wood blanks of all types can be used when you are just starting out, though we do recommend cutting the body of the sign yourself once you have had a little practice.
The biggest limiting factor will likely be the size of your machine. Nothing wrong with making a small sign though. They are cute.
Signs are perhaps the easiest way to monetize your CNC router, especially for someone just getting started.
Some specific types of signs to think about making are: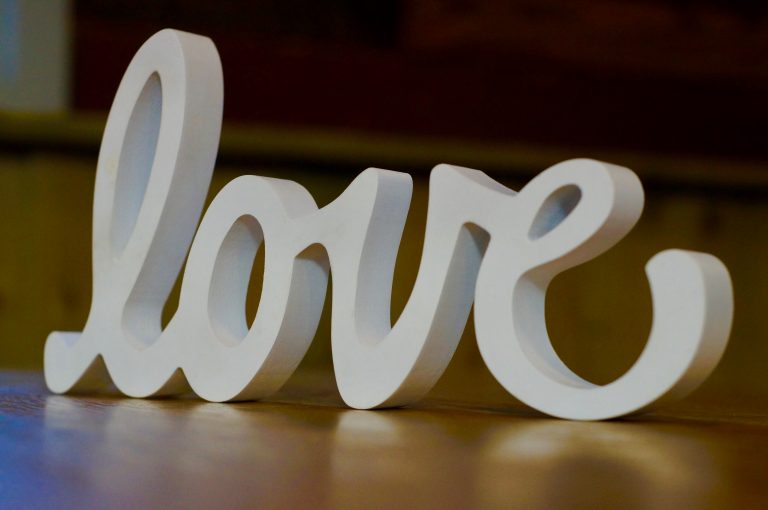 A lot of signs for home décor are going to be placed around the kitchen or living room areas. People that want home décor signs want their guests to see them.
Funny or creative slogans work well and if you find yourself in need of inspiration, take a stroll through Hobby Lobby to get the ideas flowing. 
Don't be afraid to get weird with it either. Something as silly as a meme can make a good saying for your sign. Just make sure it is relatable so you have a larger list of potential customers.
Everyone likes a nice welcome sign on their door. Use creative lettering or a bold paint job. Personalized signs that have a specific address are popular. Just remember that personalization is popular but it will take longer to design and make.
Another option is to find local businesses that want an "open" and/or "welcome" sign for their front entrance.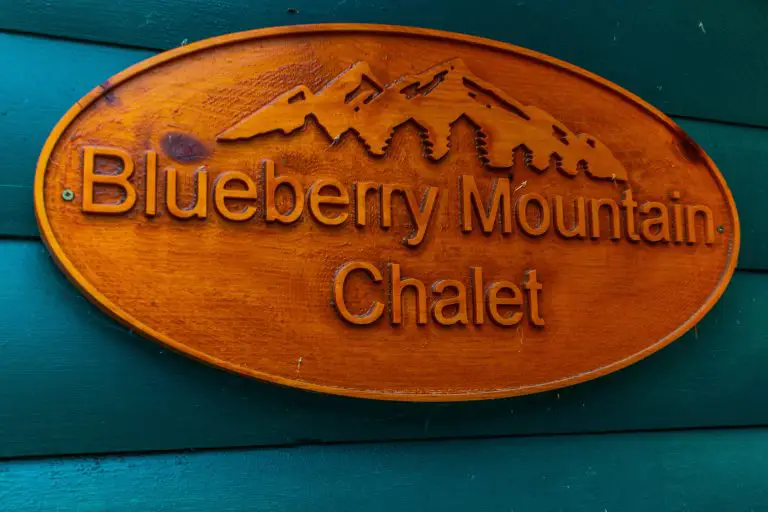 Similar to the welcome sign above, find a local business that wants a custom-made sign.
This won't work at Walmart, but plenty of mom and pop shops would love a custom plaque with their business name on it. Businesses often have bigger budgets than your average Facebook marketplace shopper, so don't be afraid to mark up your work a little bit.
These signs can include people's names, or just the words "Man Cave," or "Welcome to ___'s Man Cave" etc. Carve it on a quality wood and give it a nice finish.
Bonus points for darker finishes such as Dark Walnut.
Address Plaque/House Number Sign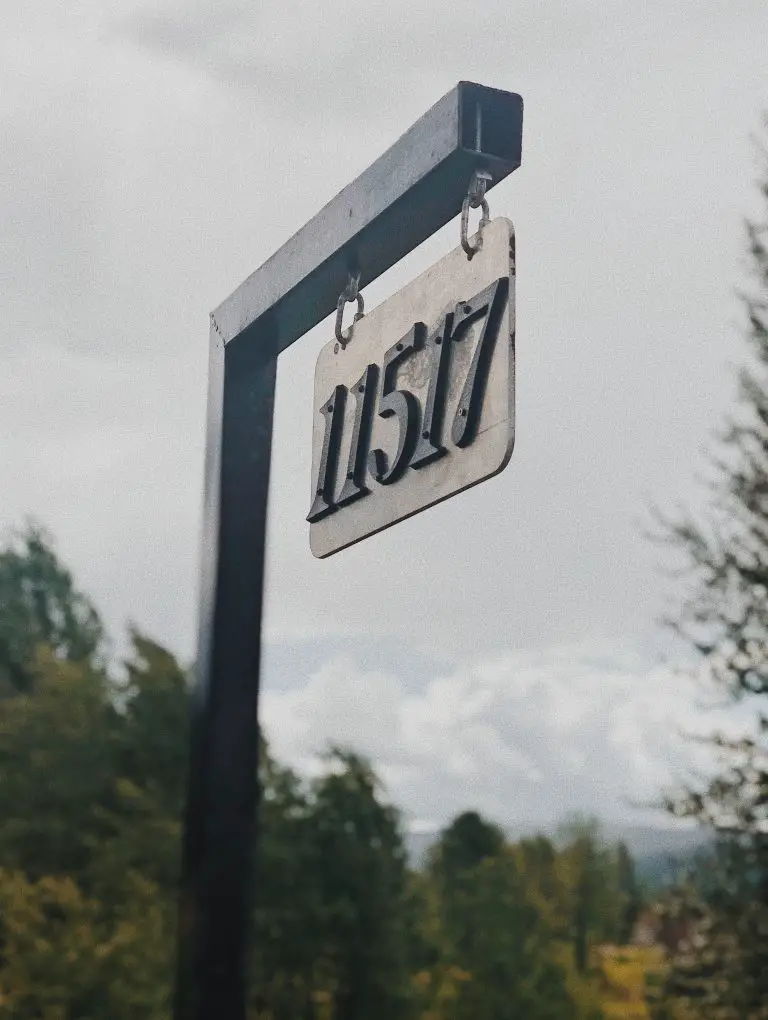 These two are similar enough in nature to signs. If you or someone you know has a big lawn and it's hard to see their house number from the street, this could be the perfect gift.
Everyone has a special place.
Maybe it's where a couple first met or where they got married or where they call home. Maybe it's a three pack of signs to cover each of the above.
Get creative with it and make sure to give your customer some good ideas about what they might want to use for coordinates.
If your customer doesn't give know what coordinates they need, take the address and plug it in this site to find the coordinates for your sign.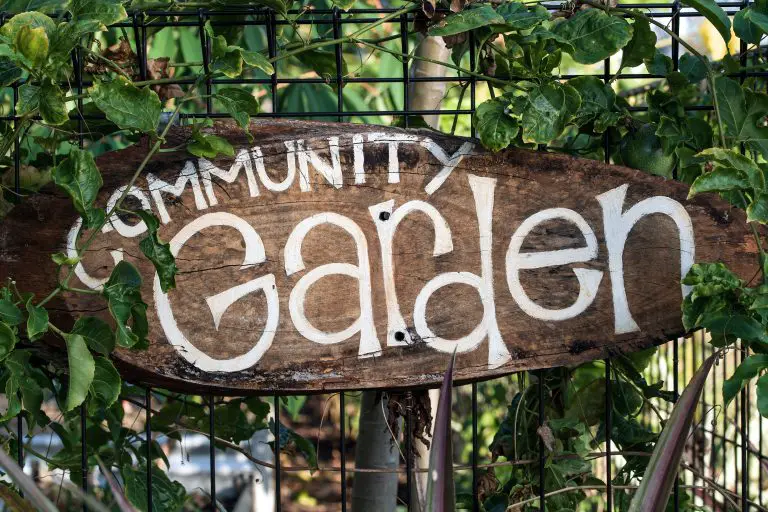 When people are passionate about something they often like to show it off. 
You probably know that people love their pets (dog moms, we are looking at you). But did you know that many people love their plants just as much?
You can create signs to label individual plants or create ones that are basically home decor for the outdoors.
"The garden is my happy place" would be a good place to start when thinking about what to make and sell to anyone who loves their garden.
Garden signs tend to be fun and whimsical so keep that in mind when dreaming up your creations.
This one is a personal favorite because they are so simple and their "rustic" nature means people tend to not notice small imperfections. A great project for anyone just getting started with their CNC.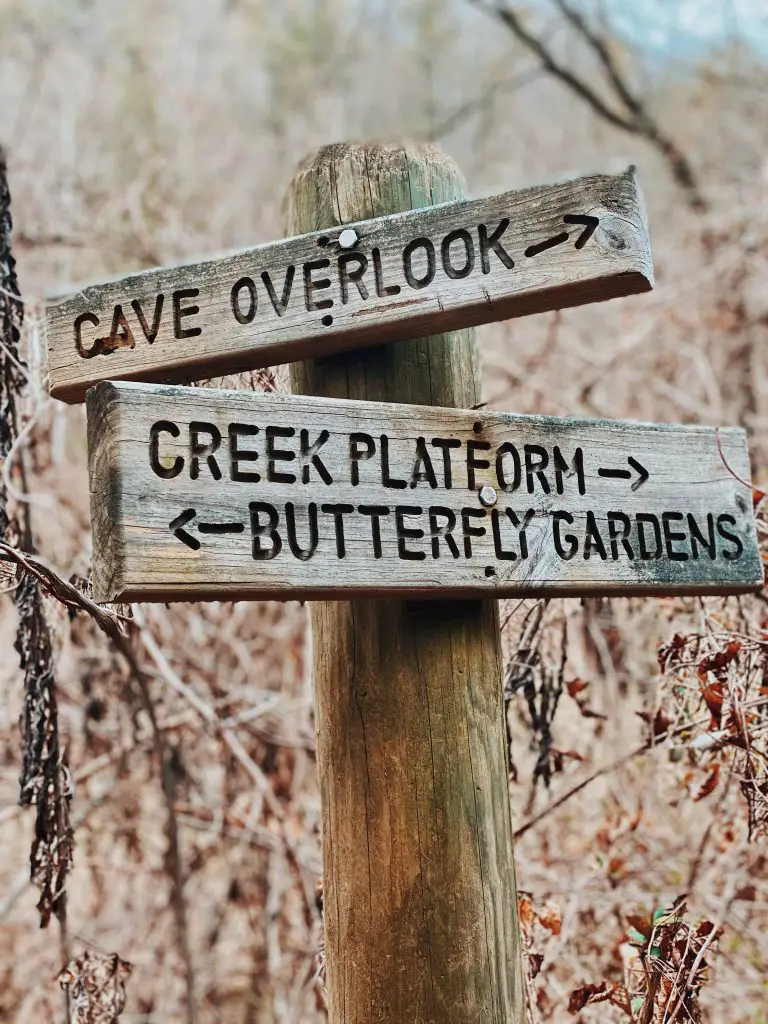 If you live on a good-sized property – or know someone who does – you can make trail markers to help make navigation easier.
This works very well in well off areas where people buy vacation homes, especially if they have a lot of land. 
Every state has these towns, so hop into the local Facebook group for that area and start offering this custom service. 
As a bonus, this project is meant to have a weathered feel to it, so you likely won't be spending big dollars on materials. Check out our guide to the best woods for CNC routing to figure out which ones work best for the great outdoors.
This type of sign can also be great to try and market to local campsites and other outdoor businesses.
Toys and games make excellent gifts, and you may even be able to sell a few of these. Their difficulty will vary, from the easier projects such as a chess or checkers board, to something more difficult such as a guitar.
Cribbage, Chess and Checker Boards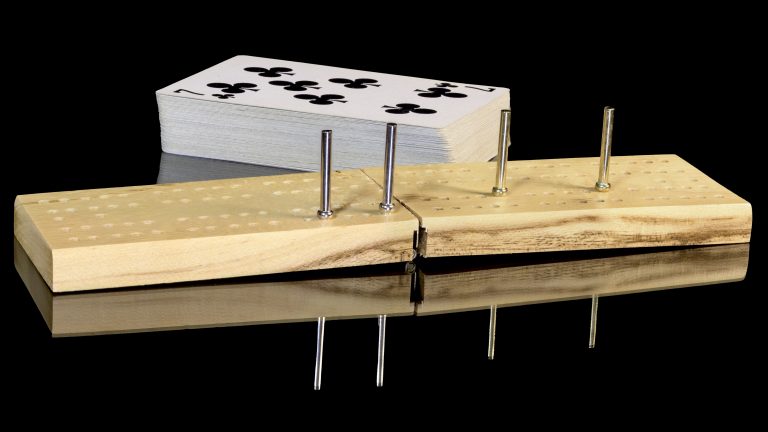 Game boards are some of the most popular items for CNC makers. There are countless tutorials for these on the web, and you'll likely be able to download ready-made software for game boards.
Cribbage boards make a great project for a beginner to practice drilling holes.
Checker pieces can be easy to make but if you are just starting out, it might be better to work on the game board and buy your checkers, chess pieces and cribbage pegs to start.
Once you have your project dialed in, it would be best to make the pieces yourself or to buy them in bulk to keep costs down.
For an additional twist, you can carve names or personal messages onto the board as well. If you get a classy looking wood – like cherry or even mahogany – these game boards can make excellent display pieces as well.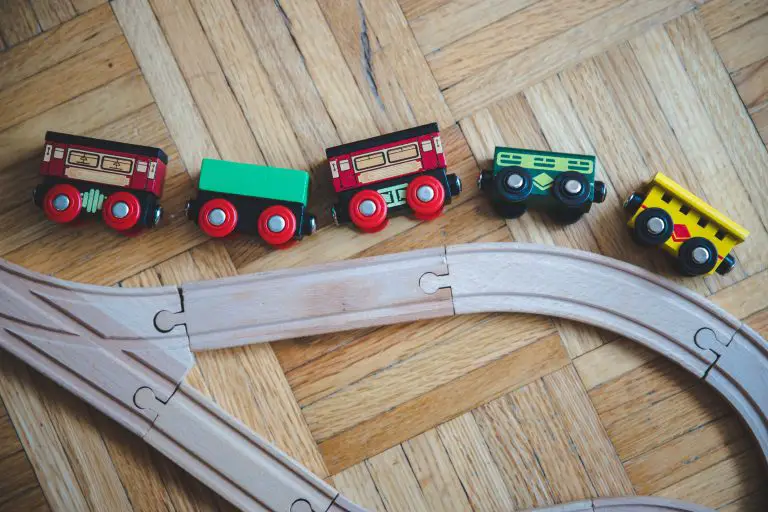 Perhaps the best piece of advice we can offer here is patience. It's fairly easy and straightforward to carve train tracks, but it can take a while since you'll need several different track sets in.
We think you'll love the result, though. So many of us remember playing with these tracks as kids, so you shouldn't find it too difficult to sell these tracks to a parent or grandparent in need.
Think about selling individual pieces as well as packs of tracks and once you know you have a market for them, making them in batches will be the best way to go.
Warning! This isn't some beginner level project, but it is one that can definitely be profitable once you get it down.
If you really want to pull cash out of your CNC skills, you should look into instruments. Instruments can have high-profit margins if they're of high quality. In fact, the popular guitar brand Taylor uses CNC machines for their guitars because CNC's offer precise cuts and are much more efficient than hand-carving.
A good way to get started for beginners is to purchase a guitar body and make the rest of the guitar or buy all the pieces and come up with a killer design before putting it all together.
The design and the paint or finish is what will make or break this type of project.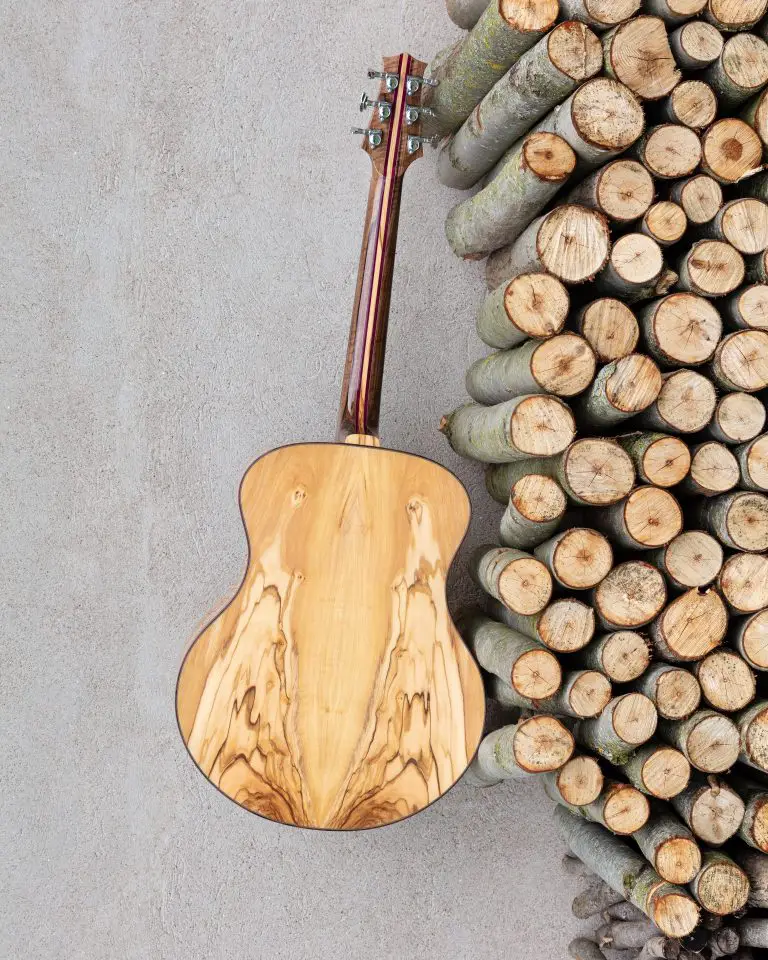 The puzzles we're talking about will be relatively simple unless you're awfully ambitious. However, simpler puzzles are excellent for children. You can make animals and break the puzzle up into only three or four puzzle pieces if you'd like.
Or, you can make name puzzles, which are great decorations for kids' rooms and serve as educational pieces when the kid is old enough.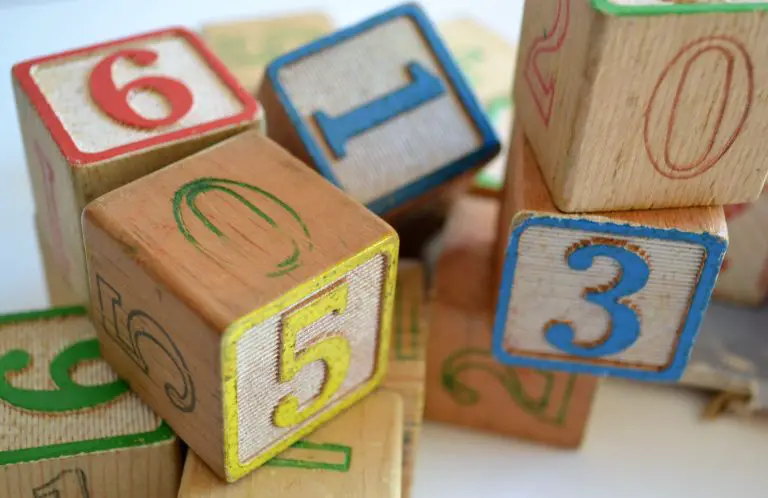 Similarly, it's easy to carve up some letter blocks. Kids will love these, and they are again good learning tools. 
You can find ready to carve blanks to practice on which make getting started easy.
A nice tip here is to combine the blocks to spell names and sell them as décor for a child's room.
Switch to thin metal and you can use those same letters to make stencils for all kinds of craft projects.
Trays are similar to signs because they are simple, but so many people like them. There are a lot of trays available from other crafters out there so you will really want to work hard to set yours apart from others. 
Things such as personalization or tailoring them to your local market are the types of things that will give you an advantage over other sellers.
Really just a catch-all tray. The great things is that there is a lot of room for creativity here.
Trays in the shape of your home state or a local landmark such as lake make for good sellers. This one really lets you use your imagination.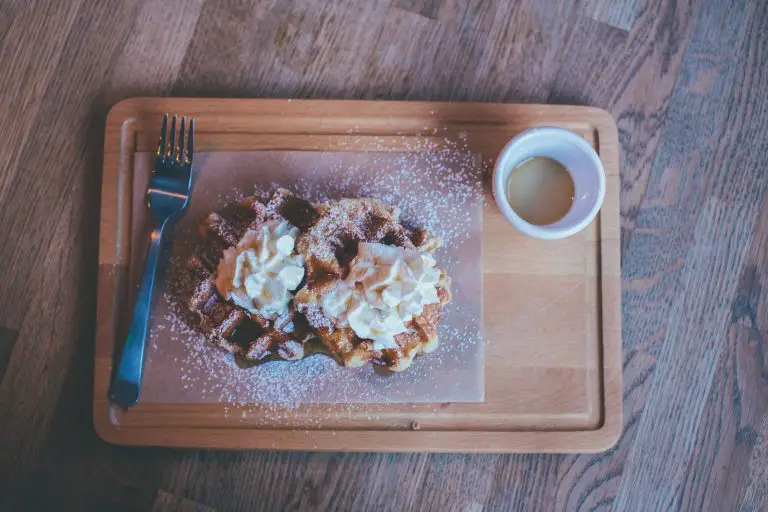 Perfect for breakfast in bed or maybe just bringing out some crackers and cheese for your guests. 
These can be hard to make and stand out from other sellers, so personalization helps to get your customers attention.
Serving trays for special events such as weddings are functional and serve as mementos of the event. Anything you can do to target weddings with your projects will help sales and can often be sold at a higher markup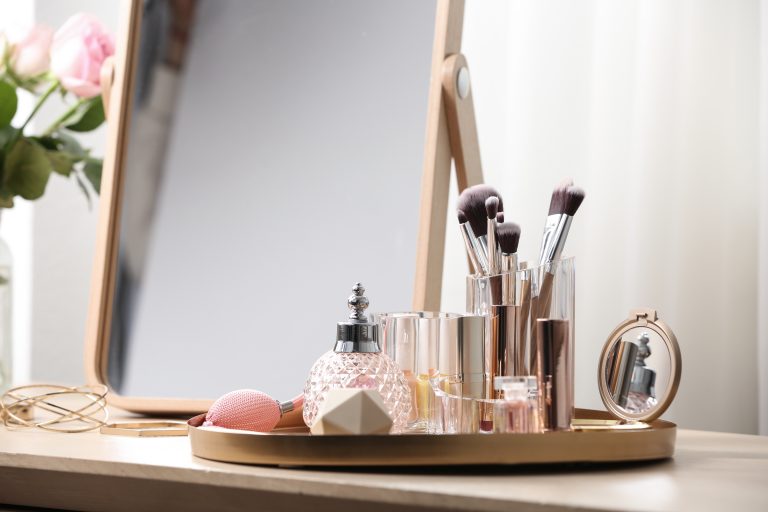 Organizing products are hot right now. Cut pockets in a tray to hold all the miscellaneous makeup and hair accessories.
The finish of the wood will make a big difference here. Brighter colors work well here, so go with something like a light oak stain.
Who doesn't like a nice soak in the tub?
Kids I guess. I never got why they don't like a bath.
Either way, these trays aren't for the kids. These are for mom. Cut a pocket or two for a glass of wine or a candle to sit and craft a stand to hold a phone, book or tablet. 
Keep in mind this thing will be around water so it is best to make sure it is painted or sealed to protect it from water damage.
These sell best around Valentine's day.
Projects For Special Occasions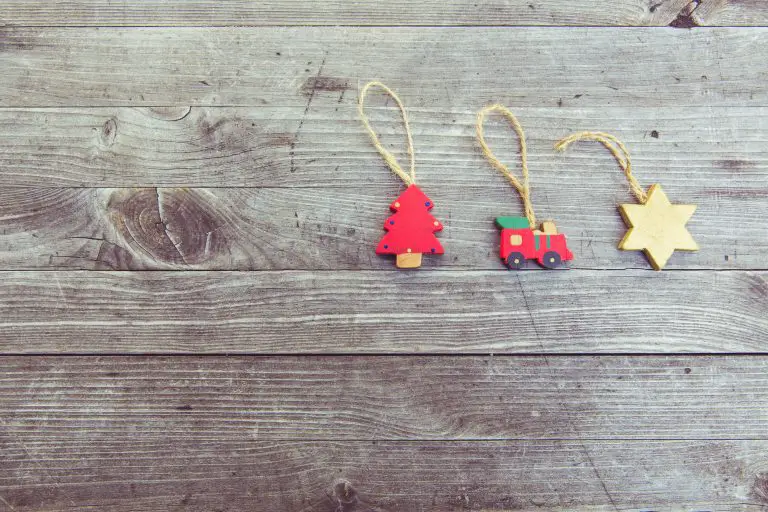 The possibilities here really are endless. You can carve the shape of a snowflake, Christmas tree, Santa's hat, or a gingerbread man. Or, if you wanted a traditional, circular ornament, you can carve the middle out into whatever Christmas-related theme you'd like.
Ornaments are relatively simple, and people are going to buy them up over Christmas time.
These are a great project for beginners and another one that has ready made blanks. Grab the blanks for 50 cents or less each, fire up your CNC and sell them for $5 or more. 
That is some serious profit. The only downside is they only sell well leading up to Christmas, though it might be worth trying a Christmas in July promotion to drum up some summer sales.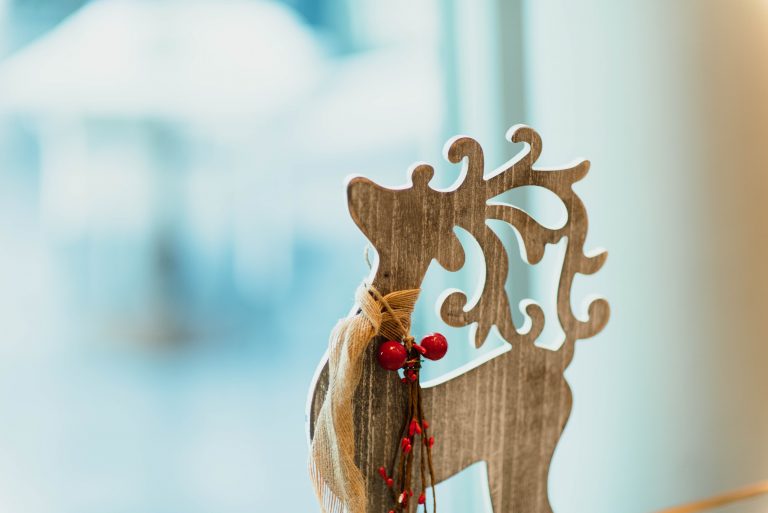 Speaking of Christmas, decorations of all kinds tend to sell very well.
Cut out a tree and pop an LED star on top or make a cookie tray for Santa. There is a lot of freedom for creativity here.
The biggest thing to remember is to have the items made ahead of the holiday season. When you have an item that is a hit, you will need them ready to go to keep up with demand.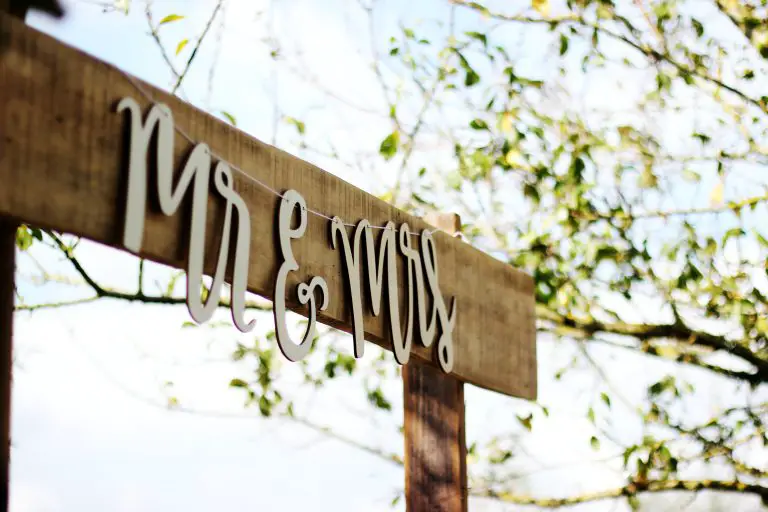 Christmas items in the winter and wedding stuff in the summer. When done right, these can be the bread and butter of your sales. 
Signs, trays and custom centerpieces can be great moneymakers. People spend a ton of money on weddings, why not get a piece of the action.
Look around for inspiration, wedding shows and magazines can give you some of the best ideas. One minute you're watching Bridezillas and the next you are cutting custom cake toppers to sell to your local bakery. 
The bride and groom get gifts for their wedding party and the wedding guests get gifts for the bride and groom.
Custom and/or personalized projects are the key here. There can be a lot of competition here because there is so much money to be made so pay attention to how you market and advertise your product. It will likely make or break your chances of turning a proft.
Customized Suit and Dress Hangers
These work well for weddings but also for events such as prom or quinceaneras. The name of the event, the date and sometimes a name are the best things to engrave. 
Most won't be making the hanger itself from scratch, but there are many that are ready to be engraved available online.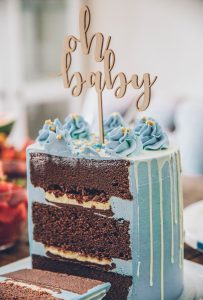 Just like with weddings, there are a ton of different ideas that you can cook up for a baby shower. 
Signs tend to be one of the best selling gifts for baby showers. 
Another potential market is families of newborn babies. A custom sign with the name, date of birth and weight makes for a lovely gift and parents and grandparents love to purchase them.
These projects are going to be wide ranging, and will again require you to use your creative side. Most decorative items aren't going to be particularly difficult to make, yet will look excellent in anyone's home, store, or office. Some of these things may also have a bit of functionality, which is a bonus selling point.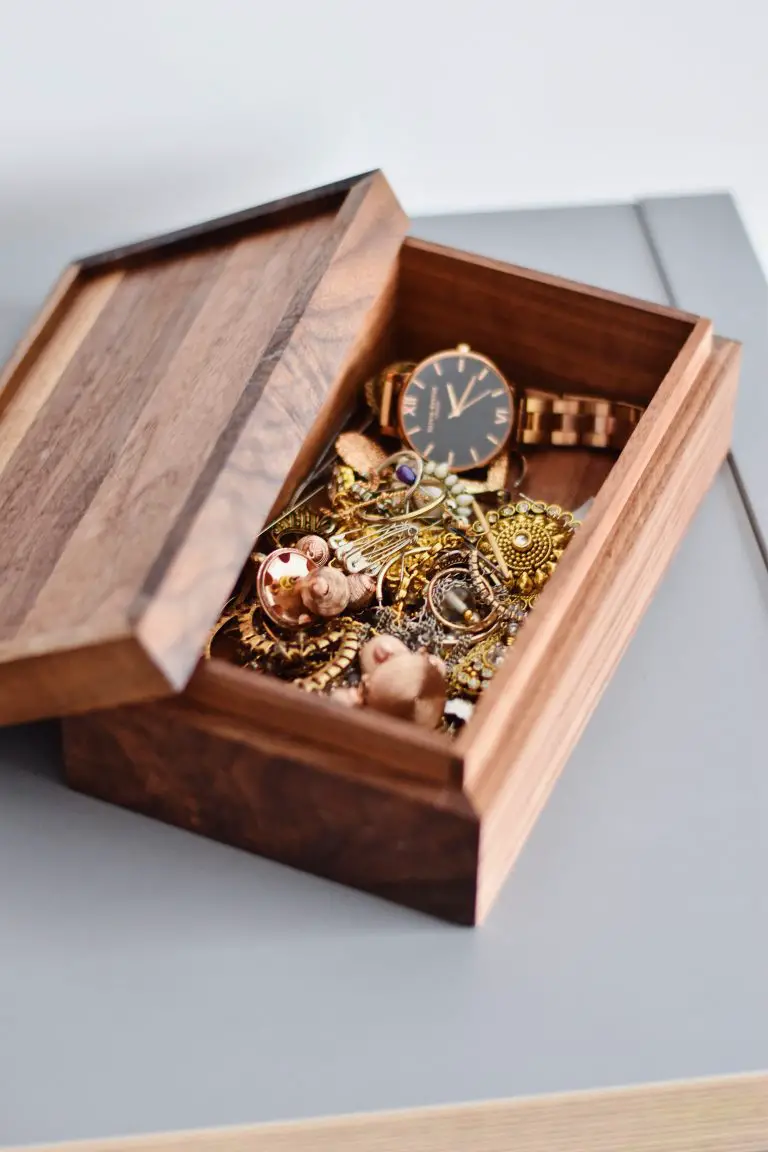 Keepsake boxes are as simple as hollowing out a piece of wood, attaching some hinges, and creating the lid. From there, you can custom-carve things onto the outside of the box. Or, you can write special messages on the inside of the lid that can be read when the box is opened.  
Nothing too fancy and they aren't the hottest sellers, but if you come of with the right design they can do well.
It's best to target something you would find on a kids bookshelf so keep it fun.
If you only have a 3-axis CNC, statues and trophies are going to be tough to make. You can still produce them, but they'll be bulkier and not so fine in detail.
If you have a 4-axis router, you can make better, more detailed products. However, as a word of caution, don't try and make things too slender. The wood will likely snap under pressure from the drill, and all your work will be for naught.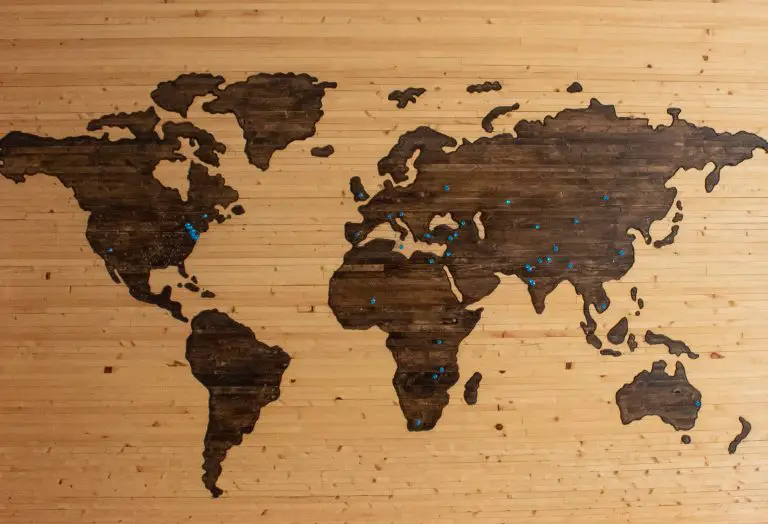 Maps are a super popular decorative item these days. People love them.
Maps of cities, states, countries, the world, or anything, really. Just a regular map – as in the cutout of a state or country – should be a generally easy project. You just need the right toolpath, and you're good to go. It's like carving any other project.
But, if you want to take things a step further, you can try a topographical map. These are becoming more popular by the day, and should sell fast.
They aren't a beginner level project because it will take some messing with your software to get the map into your software and running. If you're up to the challenge, though, these maps are super cool.
Clocks aren't much different than a sign for the most part. 
Clock mechanisms are pretty cheap and they come in a variety of styles so you are bound to find one that fits yours project.
For the face, you can get as creative as you want. Inlay it with a super cool design, or cut straight through the wood for a semi-transparent clock.
Glass etchings or engravings can make unique decorative items. Grab a diamond drag bit and some dollar store picture frames to practice with and work your way up to larger engravings. 
Pet related engravings make for great practice pieces and pet related products tend to sell well too.
Thrift stores make great places to find larger frames and glass on the cheap.
Check out the video below to get a feel for what kind of stuff you can create.
Kids grow up so quick don't they?
Make custom signs the chart their progress. Just make sure to keep your distance markings accurate. These make another great baby shower gift.
A springtime product that makes for a good Mother's Day gift. Planters can be make extra fancy but there isn't usually a great return on the extra work. 
Keep it simple and treat it like a sign with some cute or loving saying on the side. The color or finish you pick will play a big role in the popularity of this product.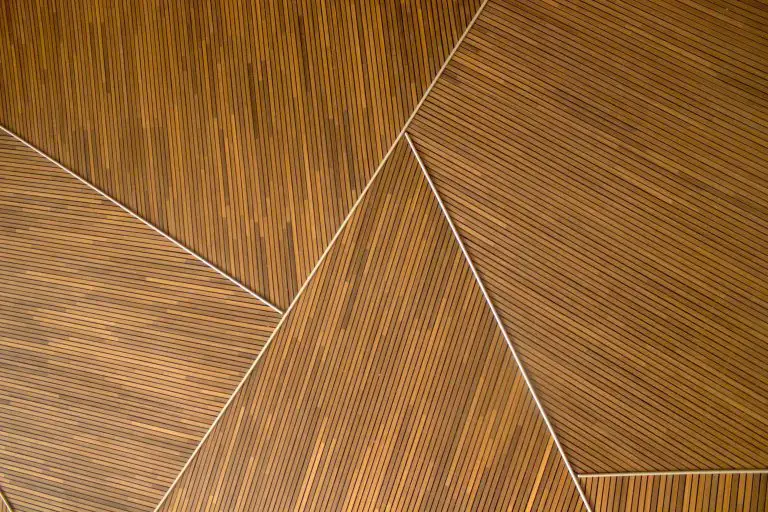 Who wouldn't like beautiful feature piece for their wall. I won't tell you how to make art, cause well…that sounds really hard.
What I can tell you is that people want big pieces when it comes to wall art so you will either need a larger CNC or will need to get creative with how you make it in sections. 
Patterns and textures are your friends here. The type of grain of the wood you use will be equally important. Just don't jump into this one expecting to hit it rich. 
When done right, wall art can sell for hundreds of dollars or more but it isn't easy for everyone to get right.
With a little practice and some common tools, you can easily make your own photo frames. 
They work equally well as gifts for holidays and special occasions so they tend to sell very well. Pet related sayings or designs are probably the most popular. 
Everyone loves to show off their pets. Speaking of which want to see 535 pictures of my cat?
Yeah, I thought so.
Book and Document Holders
Simple stands that leave room for adding some style. They aren't the best sellers locally, but if you can add your own flair to one then they can really take off in the online marketplaces.
Phone Holders and Charging Stations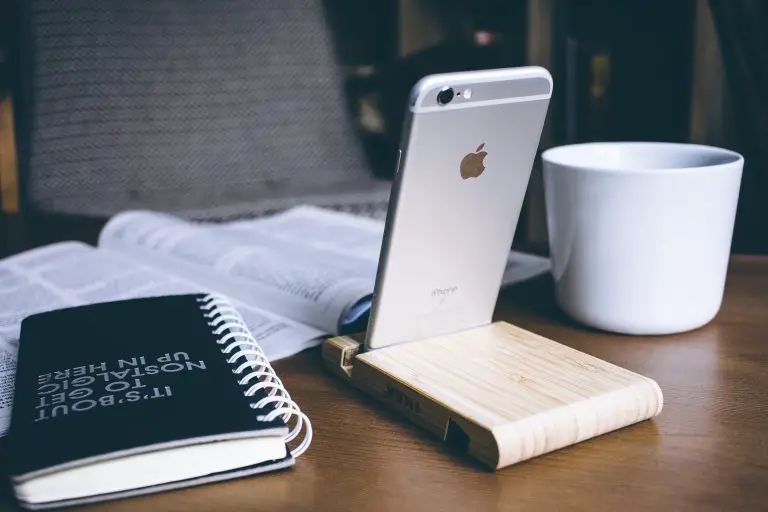 There is a huge market for anything phone related but things are highly competitive. 
Practice making them for your family as gifts before going full bore trying to turn a profit. They sell great but it can be tough to stand out in the crowded space.
Nameplates for a desk or door are fairly straightforward projects and are a great way to add some personality to anyone's office space. In particular, anyone working in manufacturing, landscaping and outdoors, or construction would be good targets if you're trying to sell these.
Custom-made business cards are a super unique niche that folks working in the industries mentioned above would love. A thin, wooden or metal business card carved from a CNC machine is a clear and obvious way to stand out from the crowd.
Plus, nobody's going to crumble up and throw out one of these business cards. Memorable and difficult to throw away are perhaps the two most important features of a business card, making machined cards a fantastic item to have.
Engraved Pencils and Pens
Mark your business name on some to give away and get the name of your business into the hands of some people.
Additionally, they can make simple gifts with a touch of personalization.
The wide carpenter pencils work best because they have more flat area to put your engraving on. Who wouldn't love a pencil that says #1 Grandpa?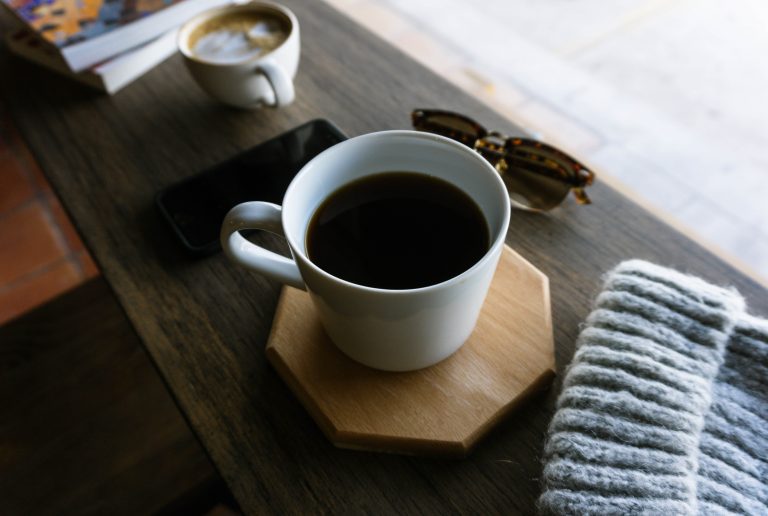 Drink Coasters are another super popular item to CNC. Virtually all homeowners have coasters because nobody wants to ruin a perfectly good table with a wet drink. Yet, at the same time, those cheap paper coasters are easy to lose and can get ruined over time.
But a solid, well-crafted, beautiful wood coaster is both practical and decorative. Coasters have a super wide target audience, so you shouldn't have too much trouble trying to sell these.
Like so many other CNC projects, if you don't know what to do to make it stand out then start with pets or cute sayings or better yet, cutes sayings about pets. It really works!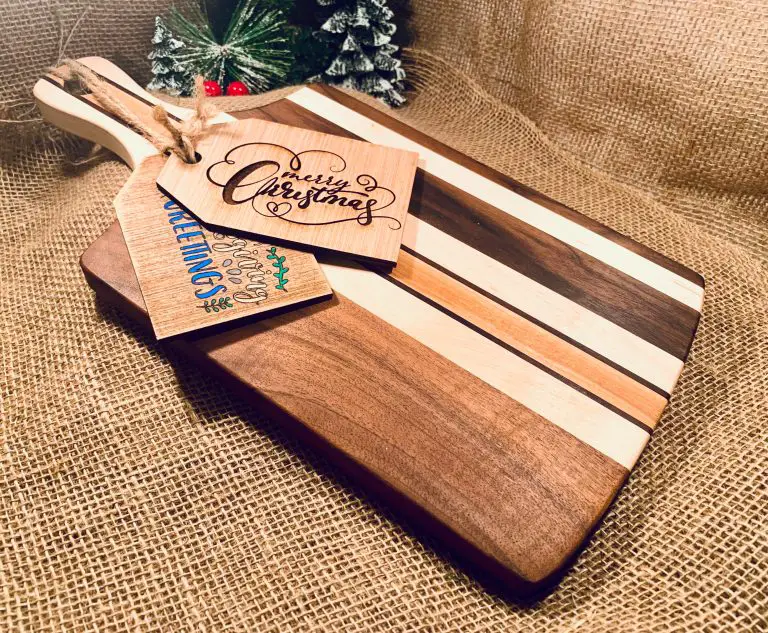 Like coasters, cutting boards have universal appeal because just about every person out there needs one. You can personalize cutting boards by carving a person's initials or monogram into the corner of the board.
Cutting boards in the shape of your local state tend to sell well, although some states work better than others for this type of project. Not something to try in Hawaii.
As a word of advice, you'll want to use dense hardwoods with a closed-grain for cutting boards. This means something like maple, walnut or cherry. These woods are smooth and flat, which makes them ideal for cutting. Also, the closed grain means raw food won't get lodged into the board, which can be a health issue (and also an odor issue).
These are great sellers around Christmas time especially. 
Look to sell them to home bakers as well as local bakeries. Don't be afraid to head into some local businesses to see if you can drum up some business. 
Focus on how something simple like cookie shapes can help their business stand  out.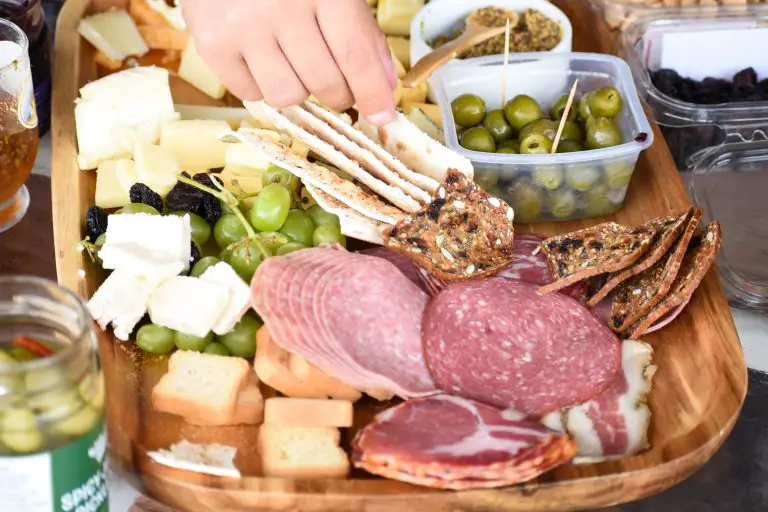 Otherwise known as adult Lunchables. These meat and cheese boards have become quite popular recently. 
Functionally they are very similar to cutting boards and may even use the same. Engraving sections that are labeled for meat, cheese, olives, fruit, etc. will make for a visually interesting product that can catch someone's eye.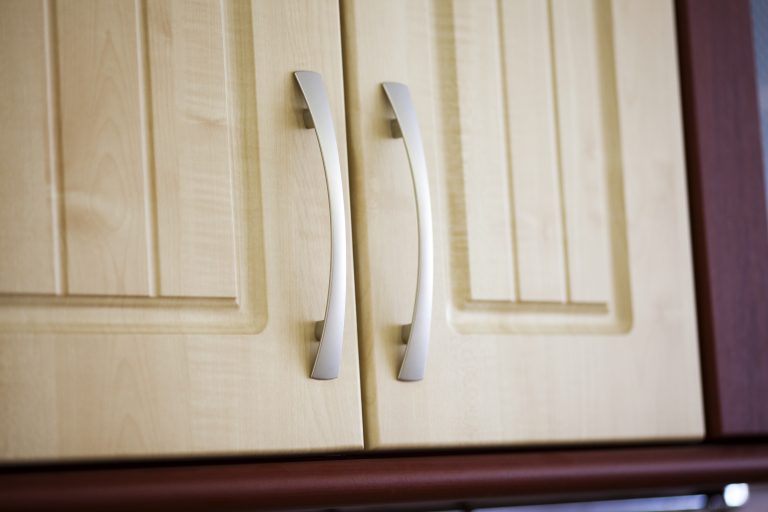 Like trim and molding, cabinet doors can be an easy sell to many homeowners because they look great and add value to the home. Basic cabinet doors are fairly easy projects and involve primarily straight lines. However, you can add value to your doors with more elaborate designs.
Similarly, more expensive wood means you can charge more for your work. Of course, that also means higher up-front costs. If you're just getting started, though, MDF and primed plywood are cheap, readily available materials that you can make some nice cabinet doors from.
You won't be making cabinet doors as your first project but with a little practice and a large enough machine, pretty much anyone could work their way up to cabinet doors without too much trouble.
Another dollar store favorite. Buy them for a dollar, put your engraving on and sell at a 500% markup. 
And while you are at the dollar store, look around for inspiration for other projects. Keeping your material costs low will make a world of difference in your profits.
Custom Wood Trim and Moulding
Trim and molding are a great way to monetize your CNC work because people are willing to pay top-dollar for a job well done. Good trim and molding add value to people's home while also preventing damage, so it's a win-win.
Plus, with most CNC machines, you can pass through the machine length-wise, meaning you don't need to worry about machining several small parts and then putting them together.
Miscellaneous Other Projects
These aren't huge moneymakers but a couple dollars here and there adds up quick. The nice thing is that you can buy dozens or hundreds of blanks online to work with.
Pick up a display stand and put them on the corner of your table at the craft fair to pick up some extra sales. Alternatively you can engrave your logo on one side and a design on the other side and give them out free with each purchase. The advertising alone will pay for the keychains.
People love free things even if the cost is baked into your other items.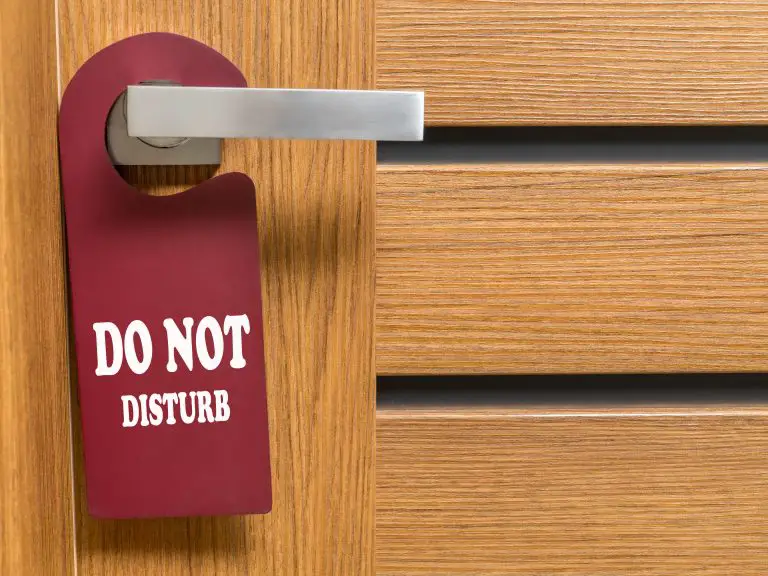 Most people will think about a "No Girls Allowed" sign on a kids room door but try to think outside the box and find a way to sell to more profitable shoppers.
Local hotels or bed and breakfast establishments especially can be good prospects to try and peddle some do not disturb signs. The benefit of trying to get business from other businesses is that you will often get bulk orders.
Where to Sell Your CNC Projects
The next big question is where to sell these items. Products don't do you any good if they're just sitting on the shelf.
So we've compiled a quick list of the best places to sell your projects. If you want a more complete guide then check out our full post with tips and tricks for selling in each market.
It isn't as popular as it once was but there is still plenty of money to be made on Craigslist. 
Craigslist is also free to post which makes it a great option.
Like it or not, Facebook Marketplace is one of the biggest and easiest places to sell your CNC projects.
Make sure to use it as part of your selling strategy.
Selling on Amazon will give you access to a huge pool of customers but most people won't be ready to handle the type of demand that can result if their product takes off. 
My recommendation is to take it slow and not tackle selling on Amazon until you have more experience with selling your CNC projects.
Ebay makes a good way to work your way up to selling on Amazon. They make shipping easy and they actively work to keep shipping costs down for you and the customer.
The biggest downside is the amount of competition present on Ebay.
Etsy is very similar to Ebay but with a more "crafty" feel to the products. Keep this in mind when picking what products you plan to sell on Etsy.
Making a website is not nearly as difficult as it used to be. Website builders make things super simple. 
The hard part is getting traffic to your site. Getting traffic from search engines such as Google can take a lot of work, but if you find a way to get people to go directly to your site then it can be worth it because you won't be paying fees to the marketplace.
If you do make your own website then make sure to put it on as much stuff as you can.
Craft Fairs, Flea Markets and Craft Stores
Do not underestimate the power of selling locally. Thousands of people make full-time incomes making crafts and selling them in craft stores. 
Keep in mind there is likely a fee to sell at these events or stores.
These are the most popular choices for selling your products but check out our full guide for tips, tricks and some often overlooked places to sell your wares.