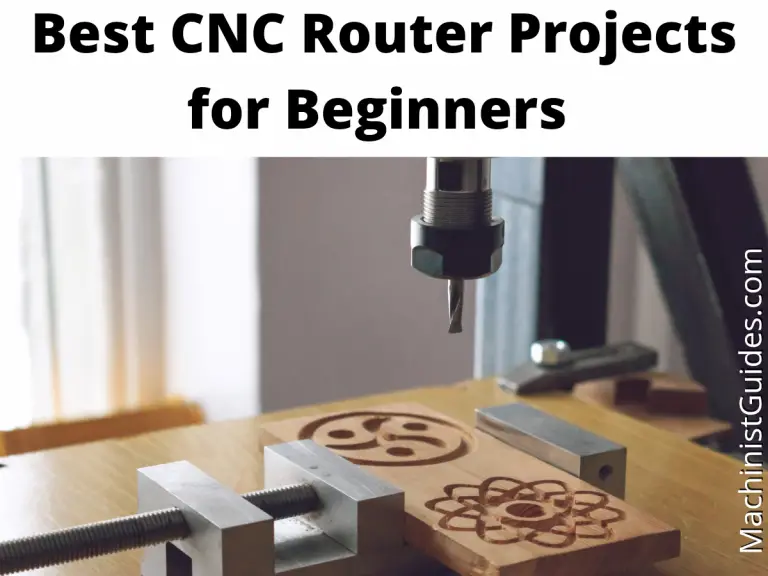 If you're relatively new to CNC, coming up with project ideas may be difficult.
You've probably spent a decent chunk of change on a new 3018 CNC or maybe something bigger and more fun, not to mention all the tooling and other materials. Now it's finally time to make something.
While searching for good starter projects, you will find some plans that are out of your league, too big for an at-home machine. On the flip side, some are just too boring.
We know the struggle of finding worthwhile projects for relative CNC beginners. Because we've been in your shoes, we want to make life easier to encourage everyone with a CNC – regardless of skill level – to keep at it.
So, here we've gathered a list of CNC projects that make great starter projects for anyone new to machining. We've sorted them from what we think are the easiest projects to the hardest ones. There's sure to be something you like on this list.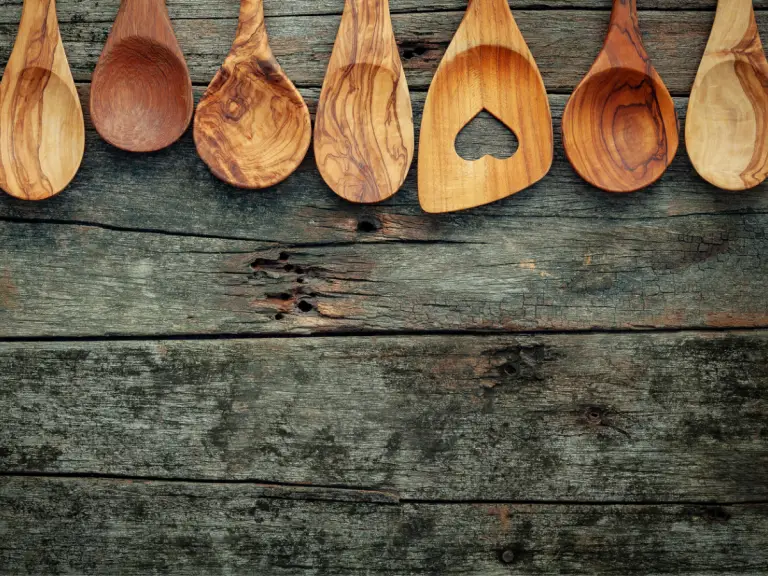 You don't even have to make the spoon or utensil for this project. Head to the dollar store to pick up some cheap kitchen utensils and carve away.
These make for an excellent gift if you have any chefs in your life. Even if your mom doesn't cook, you know she would love it and she is worth it!
Or, you can make several of them and hang them around your kitchen as a unique art piece.
This is a super cheap project option and it lets you practice your carving skills.
We really like this project because it's both useful, and a good way to practice drilling holes.
Even as a beginning machinist, you probably have several router bits. It's easy to get excited and buy a bunch when you first get your machine.
And while some come with a small plastic case, why not drill yourself an authentic bit organizer?
It's practical, looks cool in your garage or tool shed, and, again, it's good practice. Leftover wood scraps make for good material for this project and as you experiment with different woods to machine with your CNC, you can compare them by repeating a simple project such as this.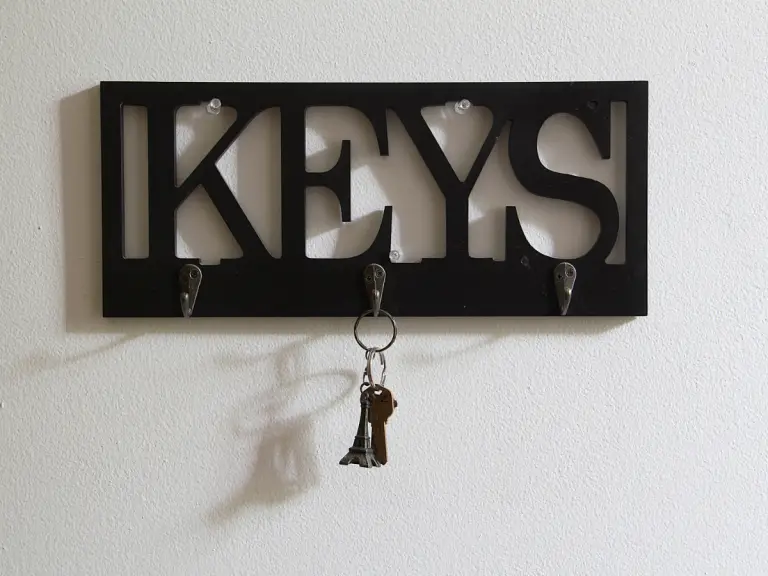 We also like key holder projects because they're practical and good practice, just like the router bit organizer.
You can make the holder into the shape of a house, or you can customize the board by putting a last name right across it. The possibilities are endless here, actually.
Wooden jewelry can make for an awesome gift for a lady in your life, and you can even sell them if you get good at it.
One popular item we've seen are necklaces. You first carve something like a heart, and then at the top, you drill a hole where you string the chain or lace through. You can also try making rings.
Actually, this is not necessarily limited to women. You can make some cool wooden bracelets for men if you'd like.
Pro tip: use small leftover scrap bits of some of the more exotic woods to use in larger projects.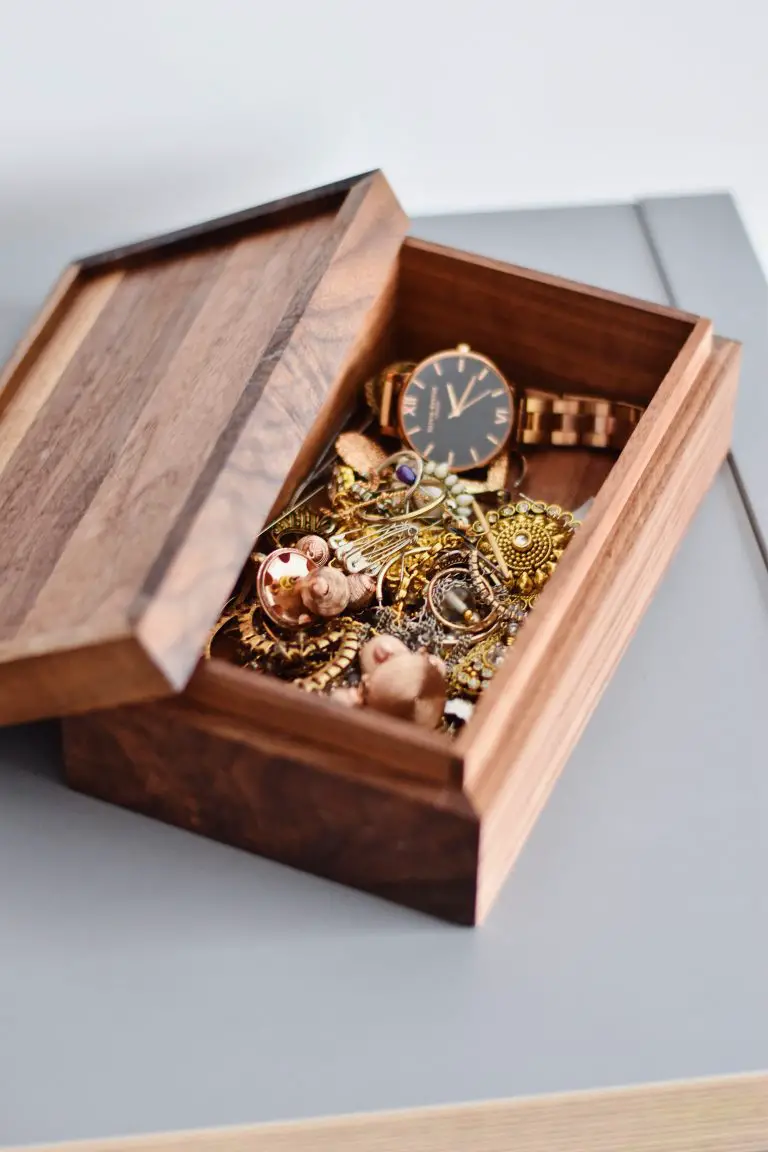 Keepsake boxes are super simple projects that you can knock out in no time. It's as simple as hollowing out some wood, attaching a hinge mechanism, and creating a lid.
You can carve some custom designs on the outside of the box or carve a special message on the inside of the lid.
Really, once you have the box, the rest is up to your imagination. A plain box is boring but putting a small, special detail can turn it into a prized possession for someone.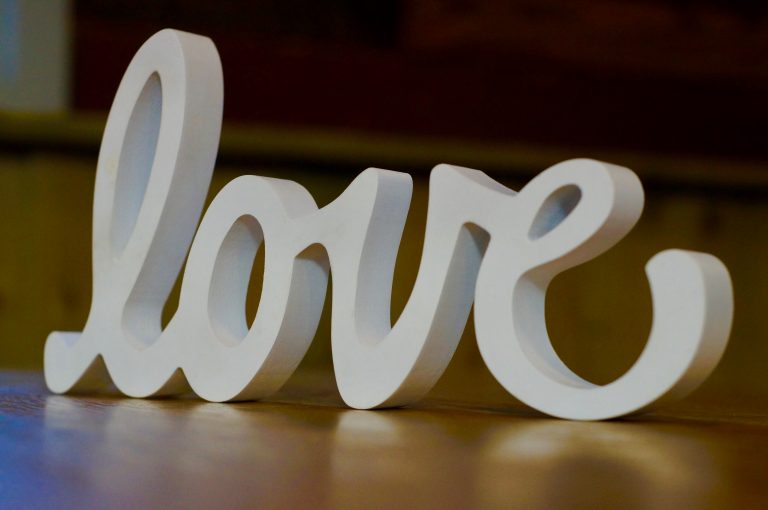 Signs really allow you to get creative with your CNC machine.
Typical signs will be done on a wooden board and then hung from a wall or drilled in. Signs can be seasonal, include a sports team logo, a name, or just about anything you'd like to put on there.
Perhaps our favorite thing about signs is that you can buy blanks online.
If you're comfortable enough to make the baseboard, then go for it. But if you're new to CNC and you want to take a shot on an even, clean, solid wood board, then go online and find a blank.
Practicing one technique at a time can help you perfect it when you have less variables to worry about.
The possibilities for signs are seemingly endless. The only thing that will limit you is your imagination and possibly the size of your machine, depending on how big you want the sign.
The types of signs you can make include, but are not limited to:
Home Décor signs
Welcome Sign
Bar Sign/Man Cave Sign
House Number Sign
Address Plaque
Bookmarks are an excellent first project. You can get a thin piece of wood and then carve it up with unique messages, a name, or even individual book titles. Rather than carving, you can also choose to cut right through the wood and make 3D designs.
Custom/unique business cards
Similar to a bookmark, you can make business cards.
This will also require carving or cutting through a relatively thin piece of wood. We love this idea because whoever you give this business card to is 100% going to remember it. Most business cards wind up lost or in the trash, but a wooden one will stand out.
Use them to get your name out there if you want to start selling things you make with your CNC.
Sticking with the business theme here, you can make a cool desk nameplate with your machine. It's always nice when you can bring a little character and personality to your desk or office. You spend enough time there, so you may as well trick it out and make it your own.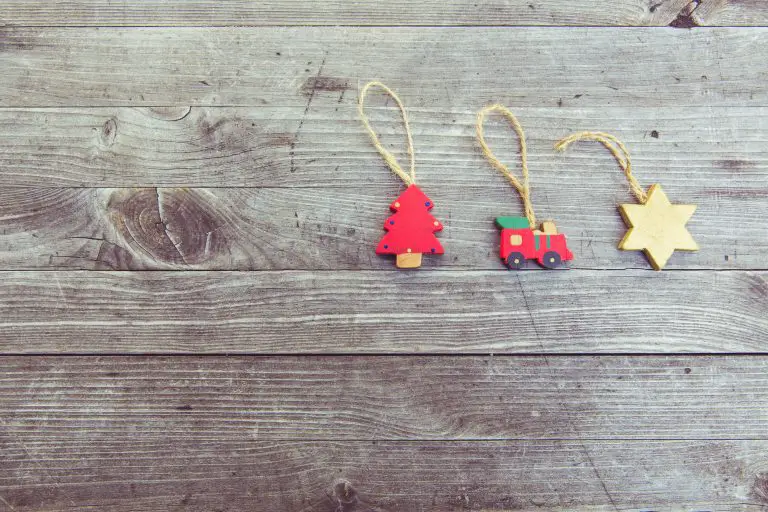 You're probably not going to make these year-round, but they make for a really great gift. Plus, it's super easy to find Christmas ornament blanks on the internet, so you don't have to worry about cutting the right shape and thickness on your own if you don't want to.
You can put someone's name in it, carve a snowman, Santa, a reindeer, or really whatever you'd like.
As a bonus, if you are looking to make a project to sell with your CNC, these are gold around the holidays.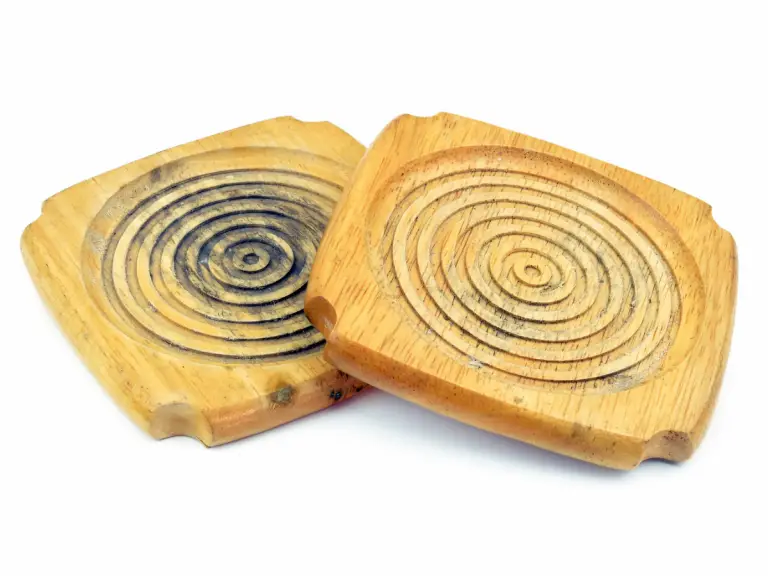 Drink coasters will be relatively similar to Christmas ornaments in both size and shape. And, similarly, you can find blanks of these as well.
We really like making coasters because they serve a purpose and work as an art piece. Have a little fun with it and make something a little strange and see how long until your significant other notices!
Please note that you may want to glue little rubber washers, or some felt on the bottom of your coasters so they don't scratch up any surfaces if you think this will be a problem.
Games, game boards and game pieces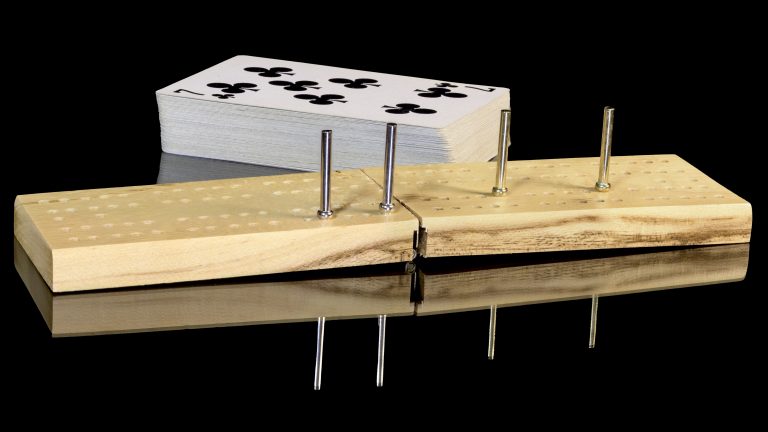 Anything game related is going to make for a great project. Most of these are going to be relatively easy, plus you'll get some use out of them. Whether you make these for yourself or as a gift, they'll be super useful and serve as a great conversation starter.
As far as game boards go, there a few super easy and popular options that include:
Cribbage boards
Chess/checkers boards
As for games themselves, you can try making:
Wooden dominos
Large wooden dice (for Yahtzee)
Oversized Scrabble tiles for (these also work as a sign or art piece)
Or, you can make individual game pieces for games such as:
If you aren't sure which one is best, then start with a cribbage board. It makes for great hole drilling practice for anyone just starting out.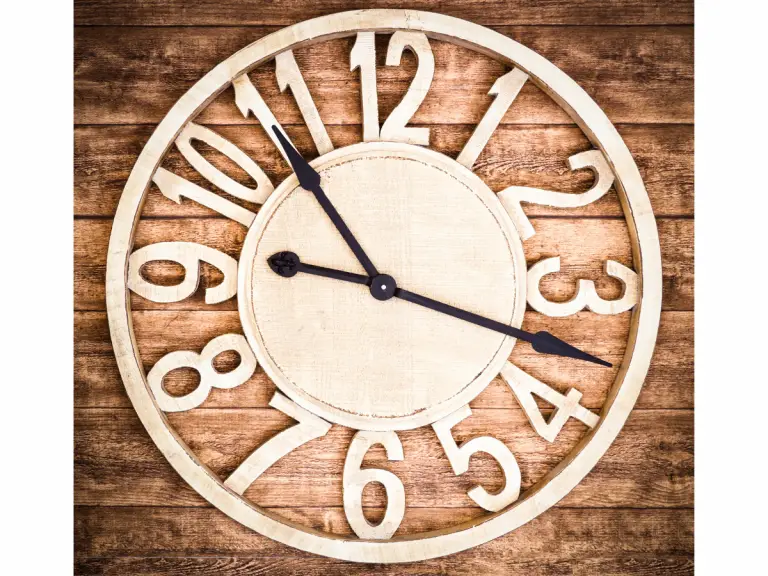 There are a couple of different routes you can go for clocks based on your skill level. If you're super crafty and up for a challenge, try making your own wooden gears. This will take time and patience (and a lot of skill), but plenty of YouTube videos are out there to help you.
However, if you're reading this, then chances are you're new to CNC. An easier option would be to just make the clock face and buy a separate arm and battery mechanism.
If you do decide to buy a clock mechanism then a clock is as simple as cutting a round shape and drilling a hole for the clock to pop through. If you want it even easier, there are more blanks available to you can concentrate on the design.
This option still allows for a lot of creativity and work if you want it to. Acrylic can make for a cool clock too as either an all acrylic clock or an acrylic overlay.
While the list above isn't comprehensive, it's a really good starting list for easy projects. But, if none of those flips your switch you can try making:
Wall maps – more advanced but super cool
Letter blocks – good carving practice
Toy train tracks – simple shapes allow you to concentrate on quality cuts
Keychains – great sellers that can be made super cheap with blanks
Engraved carpenter pencils – fun gifts for Father's Day
Maybe you've looked at the items above and thought they were too easy, or you've already made several of them in the past. If you're still fairly new to CNC but looking for a challenge, there are still plenty of projects that you can try out.
This may sound really fancy but it really isn't.
The only reason it isn't ranked with our super easy projects is that it requires an extra bit. They cost a few bucks, but a diamond drag bit can make some super unique projects.
What is great about this project is that pictures frames can be purchased at just about any dollar store to work with. And once you have your technique down, you can look for cool pictures at your local thrift store to make something a little more extravagant.
Take a look on Pinterest or YouTube, and you can find some pretty unique planters.
You can carve up the outside of the planter with a neat design. We recently saw a cool one with Egyptian-like hieroglyphics and some desert plants in planter.
Custom planters are great when paired with some succulents. They are always very popular.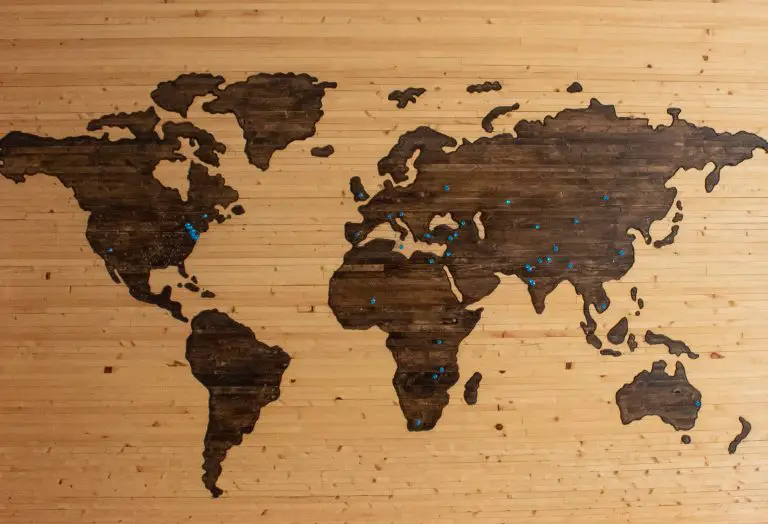 In general, maps are always cool art pieces for your home's walls, but a topographical map takes that to the next level.
Carving these with a CNC router is tricky, but the payoff is well worth it. Topo maps are sweet. You'll likely need multiple cutters and a solid software design for a good topographical map. Many people will find that this is their ultimate goal when working with their CNC.
Per usual, check YouTube for tutorials.
Child growth charts are an excellent childhood memento that every kid will cherish when they get older. Unfortunately, so many people chart their kid's growth on a wall in their house, meaning the chart goes away once you move.
What makes this a little more advanced is that not everyone will have a large enough machine to make one that will allow you to measure a kid through the years.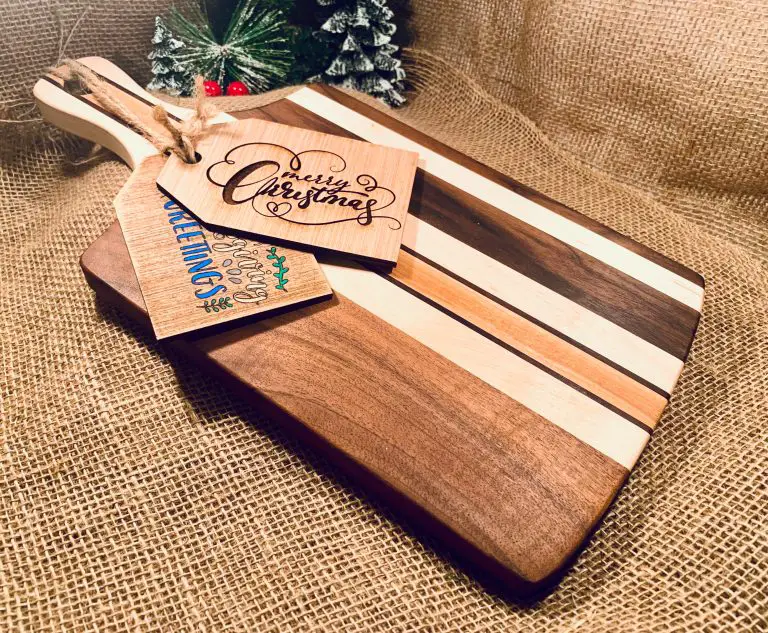 Making a cutting board from scratch is a standard woodworking project.
For anyone working with a CNC, you can buy a cutting board and engrave it to your liking. If you can come up with the right design, cutting boards can be big money makers and when it comes to gifts, personalization can bring a big smile to someone's face.
It should go without saying that the more puzzle pieces you try to make, the harder the project will be. We've seen puzzles as simple as 3-4 pieces in the shape of an elephant, giraffe, or other animals that then gets given to a young child. You can certainly try to do bigger puzzles with more pieces if you're up to the task.
For most it is best to stick with a smaller puzzle meant as a toy or decoration for a toddler or younger child.
What can I do with my projects?
Of course, this is all going to be up to you, and it can change on a project-by-project basis. However, you may have noticed that we tried to give you a really wide range of things to make.
In one category, you have things like a key holder, or router bit organizer. These projects are very useful and can be starter projects that you make for yourself.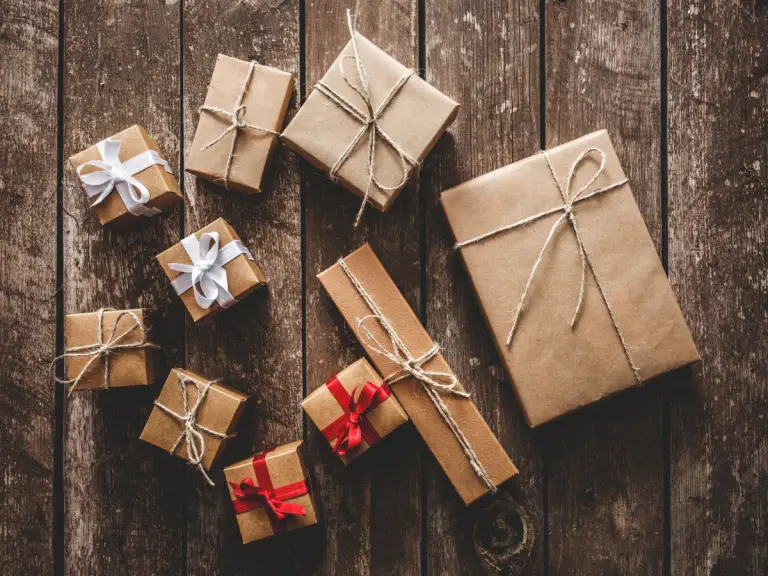 Another category of things would be gifts. You could make a jewelry box for your wife, girlfriend, or mother. You can make Christmas ornaments for people close to you. Drink coasters can make for an awesome house-warming gift, and your friends will never forget who made them.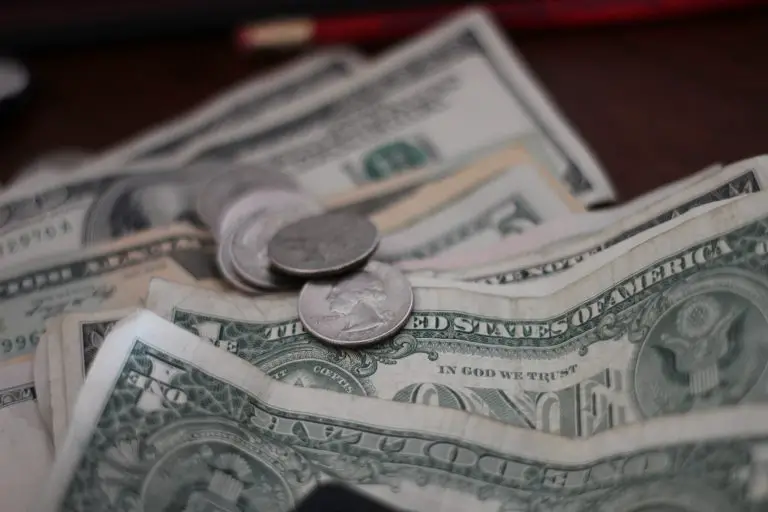 Or, you can turn your hobby into a side hustle. Anything on this list can be sold if you find the right audience. Places such as Craigslist and Facebook's marketplace are free to list on and have numerous potential buyers in your local area.
Then there are the online marketplaces such as Amazon, eBay, and Etsy. These sites usually charge some kind of listing fee, and the shipping logistics are different from site to site. If you really want to make a small business out of your work, spend some time on Google, YouTube, and online forums, figuring out how to make these sites work for you. There are tips and tricks you can utilize to get your items listed at the top of searches, which then make it more likely your items will sell.
Then you have local craft fairs, flea markets, and art stores. At the markets and fairs, you may have to pay a small fee to become a vendor, but these fees are usually small. This will expose your work locally, and the people who come to these markets are usually in the market to buy if the price is right. They make a great stepping stone for figuring out what sells well in your local market.
And don't be afraid to approach a local store owner and ask if you can sell your items there. People love to support local entrepreneurs and artists, and you can work out a fee-sharing structure with the shop owner.
From personal items, to gifts, to sales, CNC projects are becoming more and more popular since CNC machines have become more easily available to everyday hobbyists. We can tell you from experience, it just makes you feel good to give a gift that you made by hand or to turn your creations into cash. 
Tips for making your projects easier
Start small. It's a simple cliché that is 100% correct.
If you go too big too early, things might not work out, and you can wind up burning yourself out and literally burning through cutters and material.
Start with simpler projects and feel the reward of crafting your very own items. Doing several smaller projects not only improves your skills, but it helps you build the confidence to tackle more complicated jobs.
We also recommend using blanks or pre-made products to engrave. For signs, ornaments, or coasters, blanks can be easily and cheaply purchased.
This saves the stress of building your base before carving and creating designs. There's no shame in using blanks – it can save time, money, and stress. Hey, we all learned how to bike by first using training wheels.
Lastly, we recommend keeping your designs simple. Go for the 2D design first and see if it works out. Try several, simpler projects and if things are going well, then try for the 3D model you really want. Again, starting small builds the necessary skills and confidence you'll need for bigger and better projects.