Pros
IP54 protection rating
Two year warranty extended to three if registered
Responsive customer service

The EAGems 0-6" digital caliper is a good value for the price. Made of stainless steel, it takes measurements in inch, metric and fractional units. The fractional unit mode is especially useful for those looking to use this caliper for woodworking inspection. Boasting an accuracy of +/- .0005", .01mm or 1/64th of an inch, the EAGems caliper is in line with most other tools in the price range and even some that are more expensive. The included thumb roller on the tool makes it easier to take measurements. Often calipers in a cheaper price range such as this one will lack this feature. Combined with the measurement lock feature, this competes with much more expensive digital calipers such as the Mitutoyo 500-196-30 0-6" Digital Caliper. The EAGems (which is short for Edward Allen Gems) caliper is capable of taking inside, outside, depth and step measurements to the noted accuracy.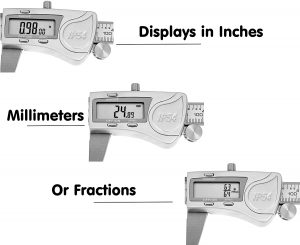 The large, easy to read display takes a little getting used to because the fractional display makes the last two digits smaller. The display has an automatic on/off feature which is designed to save battery life. Depending on the level of use, the typical battery will last about a year. Speaking of batteries, the caliper comes with an extra battery to give the user approximately 2 years of battery life out of the box.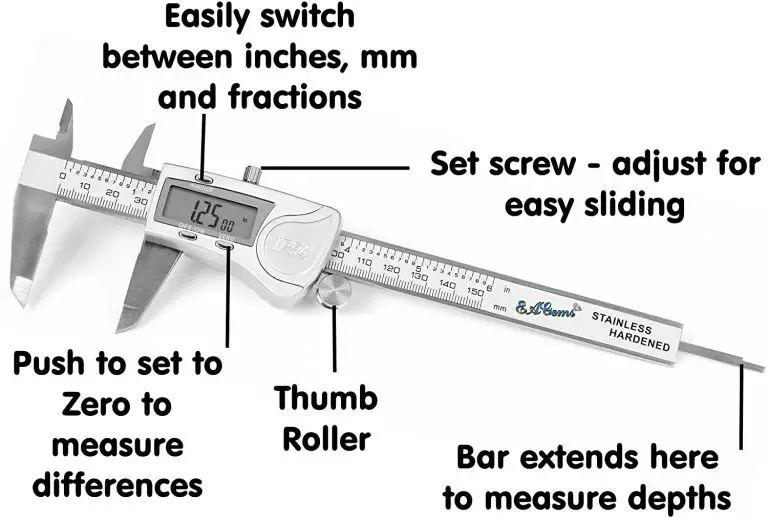 Battery replacement for the caliper is a simple task. To replace the battery of the caliper, use the included screwdriver to remove the screw from the back of the tool and swap out with the included extra battery or another purchased battery.


One of the best features of the EAGems caliper is the IP54 rating. Uncommon for a tool at this price point, the IP54 rating means that the caliper is protected against dust but not completely dust tight and protected against splashing water. Practically, this means the tool is resistant to most forms of normal contamination such as a coolant splash.
For the price, the EAGems 0-6" digital caliper is a great tool. If you are looking for a quality measuring tool that won't break the bank, keep this one in mind. While a caliper made by brands such as Mitutoyo might have a more proven level of reliability, this caliper is almost as good for about a third of the price. Don't overlook the importance of the IP54 protection rating if you are going to be working in a very dusty environment or around splashing coolant. This is a valuable feature not included on many calipers that cost much more.
For more information check out these related articles: