Precise projects call for precise tools. When measuring, often that tool is a quality set of digital calipers.
And when we're talking about CNC machining, we're talking fractions of inches, not yards. 
Unfortunately, tools capable of ultra-accurate readings can run away in price, while the measurements given by cheaper models can be so far off that the tool itself is useless.
Fortunately for you, we've gone on the hunt and found the best value digital calipers on the market.
| | | |
| --- | --- | --- |
| | | |
| Starrett 798A-6 0-6" Digital Caliper | Best Digital Caliper < $200 | |
| Mitutoyo 500-196-30 0-6" Digital Caliper | Best Digital Caliper < $150 | |
| iGaging Absolute Origin 0-6" Digital Caliper | Best Digital Caliper < $50 | |
| VINCA DCLA-0605 0-6" Digital Caliper | Best Digital Caliper < $25 | |
Starrett 798A-6 0-6" Digital Caliper
Pros
IP67 rating
Quality all around

Admittedly, this caliper from Starrett is not going to be for everybody. Mostly because it comes with a hefty price, but if you have the extra cash lying around, the 798A-6 is absolutely worth the money.
Starrett has been making tools of all types for decades and the level of quality they have been able to hold over that time is remarkable. While they have been able to produce heirloom quality tools for a variety of uses, their measuring tools stand out as easily some of the best stuff on the market.
Starrett micrometers have long been the gold standard of precision and their digital calipers are very much up to the task as well.
The 798A-6 has an accuracy of 0.001″, or 0.254 mm and a resolution 0.0005″ or 0.010 mm. More importantly, this isn't a spec pulled out of left field somewhere. These calipers easily meet the specified accuracy. In fact, we have found that many exceed the listed accuracy and are accurate to 0.0005". They don't spec it, so there is no guarantee but likely you will find them more accurate than they claim.
In addition, this set of calipers holds its zero extremely well so you won't find yourself resetting them often like you might with a budget tool.
The 798A-6 is made of high-quality stainless steel. The parts that are not stainless steel such as the LCD display feel well made as well. No cheap thin plastic here.
Speaking of the display, it is large and easy to read. A nice feature of the display is that it comes with a limited number of buttons to fiddle with. A button to switch from inches to millimeters and another to turn the unit off and on are the only two buttons present. The on/off button can be held to zero the caliper at any location for taking measurements relative to a standard. Keep it simple.
One feature that is so-so is the battery life. It is listed as one year which is good but not as long as some other high-end calipers such as the Mitutoyo 500-196-30 which lists a three-year battery life.
The battery life of this Starrett caliper is likely hampered by the auto off feature which takes 30 minutes to kick in. Something closer to 5 minutes would likely have been more than sufficient and kept the juice flowing longer. Making sure to turn the tool off after each use can help increase the life of your batteries.
Still, this battery life is very good and stacks up well above what you find with cheaper digital calipers, but it is one of the few areas where the 798A-6 isn't the cream of the crop.
While they are noticeably well built, the included case is a welcome addition that will work to keep your caliper safe when it's not in use. Way too often has a set of calipers been bumped off a bench only to hit a hard concrete floor. Stashing your prized calipers away when not in use will add an additional layer of protection.
The main reason for the high price tag of these calipers is the tools protection from the elements. In the electronics industry, there is a rating called an Ingress Protection (IP) rating, which measures the amount of resistance a device has to dirt, water, and other contaminants that can mess with the device.
The Starrett 798A-6 digital caliper has an IP rating of 67. When reviewing other digital caliper models, you will find that most have no IP rating (no protection from water, coolant, dirt, etc.). The majority of digital calipers that are IP rated will have an IP rating of 54. We won't get too far into the details here but be aware this is a large jump in protection even when compared to the IP54 rated calipers. If you want more info about IP ratings, jump to the IP Rating section of our Things to Consider list below.
Last but certainly not least, let's talk about accuracy. This is the main reason you need a digital caliper after all. This caliper from Starrett, like many others they make, is extremely accurate. Additionally, it holds its zero very well which means you won't be constantly resetting it to maintain that accuracy.
To sum it up, you're going to have to pay a pretty penny for this caliper, but due to its build quality, IP67 rating and most importantly, the excellent accuracy, it'll likely be the last caliper you ever need.
Best digital caliper under $150
Mitutoyo 500-196-30 0-6" Digital Caliper
Pros
Highly accurate
Long battery life

You may recall another article we wrote where we ranked this Mitutoyo as the best overall digital caliper on the market. Our opinion has not changed. While this caliper is on the pricier end, it's cheaper than the Starrett yet still incredibly accurate and durable. We really think it's worth the money, and that's not the fumes from the wood finish talking. We mean it.
The 500-196-30 caliper is made of stainless steel and has an accuracy of 0.001", or 0.254mm and a resolution of .0005" or .01mm. The accuracy is what is important here and this caliper is right in line with the best of the best when it comes to accuracy. Similar to the Starrett 798A-6, the accuracy that Mitutoyo is able to provide will exceed what they have specified the accuracy to.
Again, they aren't guaranteeing this level of accuracy but it really goes to show the level of quality found in these calipers.
We also appreciate how well-marked this caliper is. The scale and large display are very easy to read and there's no mistaking the on/off, zero/abs, or in/mm buttons.
Something that could be easily overlooked is just how fast the caliper is. The display updates very quickly when taking measurements. Switching from mm to inches is accurate and instant. Don't blame the caliper if you accidentally take a metric reading, these bad boys are spot on.
While this caliper from Mitutoyo might not be IP rated, it is still well protected. It doesn't have the same level of protection that the Starrett caliper has but it will hold up well to light dirt, dust, and coolant. I wouldn't submerge them in anything or hit them directly with coolant, but besides that you should find they are pretty resilient. I suspect they don't have an IP rating because the battery cover doesn't seal well enough to meet spec. Speaking of batteries…
A truly standout feature of this digital caliper is the battery life. We've used a lot of digital calipers through the years and none have the battery life that this one has.  Cheaper models generally run out of juice in a span of months. Higher quality tools like the Starrett will last longer, usually about a year, possibly more depending on use. This Mitutoyo caliper claims a 3.5 year long battery life! I don't have time to check that claim, but I do know I can't remember ever changing a battery in any of the Mitutoyo calipers I own or have worked with. These things are always ready to take a reading.
All in all, the Mitutoyo 500-196-30 is a top shelf tool. Most of the digital calipers from other high-quality manufacturers will be in this same price range and as a result they should be benchmarked against this caliper right here.
If money is no option, it makes sense to go with the Starrett 798A-6 to get a couple extra bells and whistles, but if not then this Mitutoyo is the best option. This caliper sets the standard for what you should expect from a digital caliper.
Best digital caliper under $50
iGaging Absolute Origin 0-6" Digital Caliper
Pros
Two-year warranty
IP54 rated

The iGaging caliper finds a nice middle ground between the expensive, incredibly accurate and highly durable models above and cheaper models that start to have questionable accuracy.
Made of stainless steel, this caliper has an accuracy of +/- .001" or .02mm, and a resolution of .0005" or .01mm. This is in line with what you would expect from a good quality caliper.
Perhaps the best feature of this caliper is its IP54 rating. It isn't as good as the IP67 rating of the Starrett caliper we noted above but it still amounts to a solid amount of protection from the elements, especially because this is a budget friendly tool.
Another plus that is unusual for lesser priced tools is that iGaging gives you a two-year warranty on the caliper. Most manufacturers (even the really good ones) only give a one-year warranty, if any at all.
The IP54 rating plus the two-year warranty means iGaging stands behind this caliper and it should be up to task for quite some time.
One downfall worth mentioning is that the iGaging caliper does lose accuracy as the battery power winds down. The problem here is that there's no way to track the battery level.
We recommend checking your zero regularly to make sure you aren't in need a new battery. The process is quick and easy. Also, remember to keep some spare batteries on hand for this reason as well.
While the battery issue isn't ideal, we still think this iGaging caliper provides great value in terms of accuracy and overall build quality. The IP54 rating and two-year warranty are just the cherries on top.
Best digital caliper under $25
VINCA DCLA-0605 0-6" Digital Caliper

Pros
Cheaper calipers generally less accurate
If you're brand new to CNC machining, or if your budget is looking a little bit tight this year and you need to save on a caliper, one option would be to go with the VINCA DCLA-0605.
Though it's a fairly cheap tool, it still provides a good amount of accuracy. The VINCA caliper has an accuracy of +/- 0.001″/.0254 mm and a resolution of 0.0005″/0.01mm. Remember, when picking a digital caliper, accuracy should be your main focus.
Additionally, this caliper comes with a case. For the price you're paying, this isn't a bad freebie, especially if you're taking this caliper with you from site to site. Heck, even if you're not travelling with your tool, it's a good idea to protect it to ensure they remain accurate and protect them from the elements.
Another feature we like on this VINCA is the RS232 port. The port lets you plug the caliper straight into a computer to digitally transfer readings. Even just this slight bit of automation is a nice safeguard since inputting wrong measurements will cause your machine to make the wrong cuts, thereby ruining your project altogether.  
It's worth noting that one of the nice features of these calipers can also be a pain. They turn on automatically when you slide them. The display also turns off after not moving for a bit.
In theory this is great but even the slightest movement or vibration can cause the display to turn on which drains the battery quickly. Luckily this can easily be remedied by gently turning the lock screw when you put them away to keep them in place.
This set of calipers from VINCA isn't perfect, but they are accurate and cheap. I wouldn't plan on them lasting forever but at this price point, this shouldn't be an issue.
Neiko 01407A 0-6" Digital Caliper
Pros
Cheap
Measures in inches, mm and fractions

Pros
Display is awkward to read
The Neiko 01407A is another solid option in the same price range as the VINCA.
When it comes to this end of the price range for digital calipers, you will find that many are the same Chinese manufactured tool with different branding slapped on top.
In this same vein, the VINCA and Neiko calipers have very similar displays which both read in inches, mm and fractions. This LCD is large which makes it easy to read but because they read in fractions (which aren't that useful for most people) the last few numbers on the display are smaller which makes them a little awkward to read. It's not a dealbreaker, but just something that takes a little getting used to.
So, let's get down to brass tax with these super budget calipers from Neiko and VINCA.
To be honest, we don't really see a whole lot of differences between these two models. They offer similar accuracy, and both come in at around the $25 mark with similar features.
Just remember that these aren't the kind of tools you will pass down to your kids but they will get the job down for a fraction of the price of the higher end stuff.
For these two calipers, our recommendation would be to buy whichever model is cheapest at the time. Keep your eye out for sales on these two models, and just go for the lower price. 
Can you find a cheaper digital caliper?
Sure, you can find calipers out there for dirt cheap. But you're going to get what you pay for, so if you're only willing to drop $10 on a caliper, just know that it's not going to be very accurate.
We think it's always going to be worth it to spend an extra ten spot on a nicer caliper. The two missed trips to Starbucks will be worth it for a tool that is both more accurate and more reliable.
Things to consider when looking for a digital caliper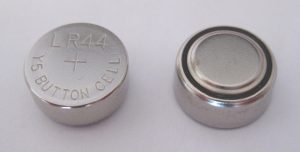 You might have noticed some of these calipers have a tendency to drain batteries, while others will last years on a single cell. Though most batteries aren't incredibly expensive, they do add to the cost of the tool and it can be pretty darn inconvenient to have a dead tool and no backup batteries.
If you don't go with a digital caliper with a long battery life, make sure to pick up some backup batteries to make sure your tool is always ready to go.
After reading this review, you might've noticed that every caliper on here claimed the same measuring accuracy: +/- 0.001". For Starrett or Mitutoyo, you can take them at their word for just about any spec.
If you are thinking about a tool on the bottom of the price range, then keep in mind that it might not actually meet the accuracy listed by the manufacturer. For this reason, we have prioritized accuracy in our budget friendly options above all other features.
If you need highly precise measurements that can be trusted without question, you better think about purchasing a more expensive caliper especially if you plan to use it for your day job.
Measuring accuracy vs resolution
Accuracy is how close a reported measurement is to the true value being measured. Resolution is the smallest change that can be measured.
Think about your car's speedometer: Accuracy is how closely your speedometer measures the car's true speed. Resolution is all of the little hashes on your speedometer, which indicate the speedometer can only measure in whole miles per hour (i.e. the speedometer reads "20 mph," not "21.38 mph.").
Be careful you don't confuse the two. A digital caliper may give a reading (have a resolution) out to half a thousandth (0.0005") but only be accurate to a thousandth (0.001").
Every caliper we listed here measures 0-6". This is by far the most common measuring range of calipers. You're generally not going to need to measure sizes over 6", especially as a beginner or hobbyist. If you are working in a machine shop, then likely the shop will have larger range calipers that can be used when needed.
0-6" calipers strike a great balance between measuring range and ease of measurement. Using a large caliper to measure smaller features can be very awkward. Use a 0-24" caliper to measure a 1" hole diameter, and you'll quickly see what we mean.
As we mentioned earlier, an IP rating is the amount of resistance a device has to dirt, dust, water, and the like.
A lot of digital calipers – especially cheaper ones – have no resistance at all. If a caliper is IP rated, the average rating is IP54, which provides limited protection from dust and splashes of water. Honestly, for most people, IP54 is really all you'll need for a caliper.
But some may want a more rugged caliper, and in that case there are some digital calipers which are rated IP67. This means they are virtually impervious to everyday dust and water.
With that being said, IP ratings don't account for clumsiness, so if you drop your caliper on a concrete floor, it won't matter what your IP rating is.
Below is a useful chart we made to help you navigate IP ratings. The first digit in a rating is protection from solids, while the second digit denotes protection from liquids.


Speaking of protection, some calipers will come with a case. These are precise measuring tools, which means they can be a bit delicate at times. It's definitely not a bad idea to either buy a caliper that comes with a case or purchase your own.
Cases protect your investment and make locating your tool easier.
A good rule for calipers is to find one made from stainless steel. Though you may find models made from carbon fiber composites or plastics.
Again, we recommend a stainless-steel model, but the other kinds do have their benefits. A carbon fiber caliper is much less likely to scratch up wood, for example. They're also non-magnetic, if that would be an issue for you.
Keep in mind the materials that you plan to work with but for most people, we recommend stainless steel calipers.